How to Spread Your Music Faster on TikTok | 5 Secrets to Success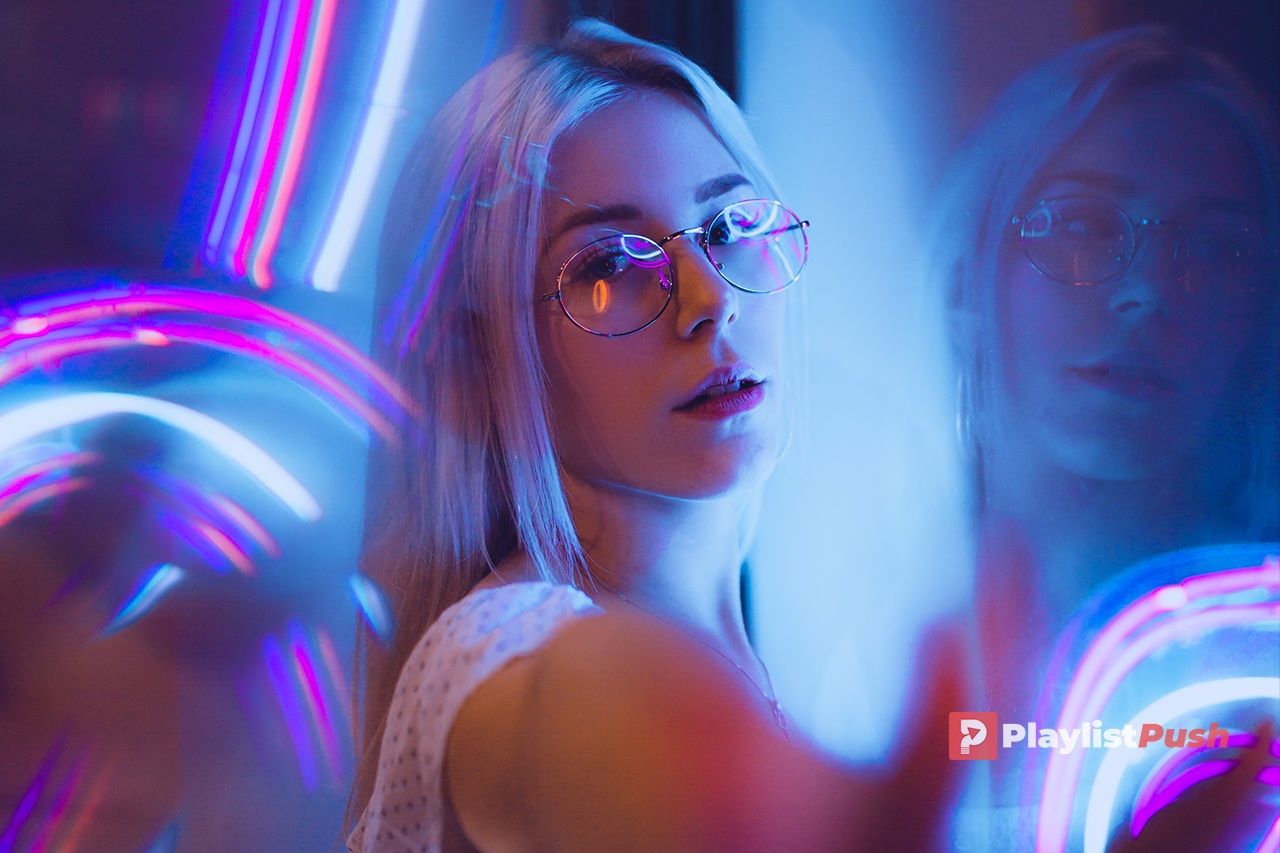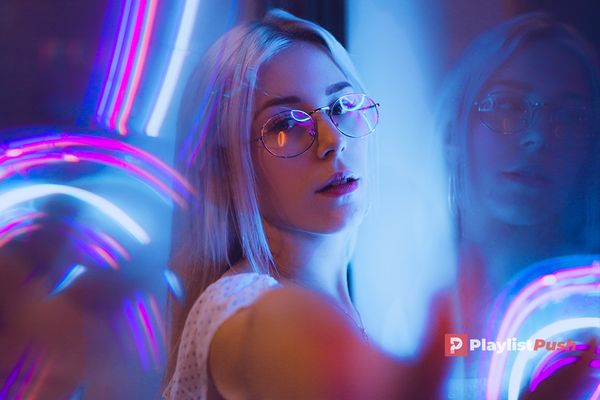 Understanding the TikTok algorithm and how to take advantage of it is the key to getting your music to gain momentum on the app.
We've already written an in-depth article on how the algorithm works. However, in this post, we want to explain it from the artist's perspective. Below are five of our top insights that will help maximize your music promotion on TikTok.
---
1) Understand this...the more videos that use your sound, the more it will be promoted by TikTok's algorithm.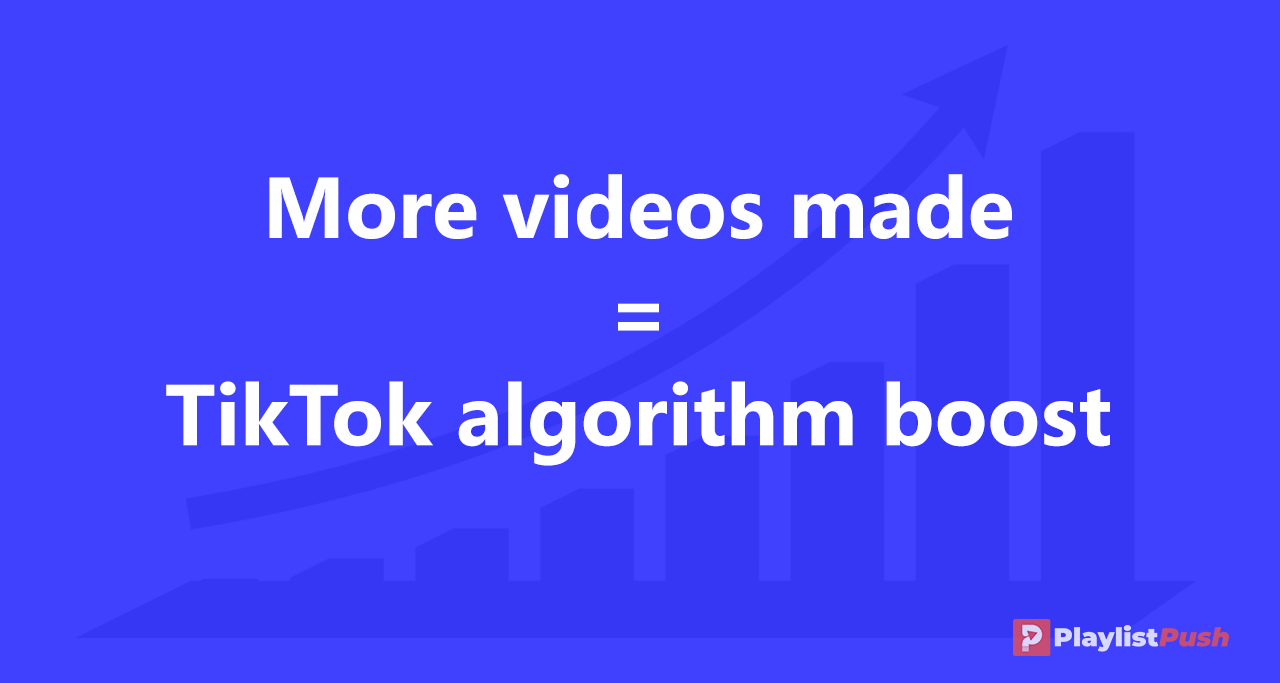 The concept here is simple, TikTok will direct more viewers to videos using sounds that are popular on the app. This means that with each additional video made using your sound, the stronger your song's performance will be across TikTok.

How can you take advantage of this? You have to build a base of videos for the sound, determine if it's getting traction, and then continue to invest in getting more videos made for it. The common mistake we see here is that people give up after only getting a few videos made. The problem is they're not even giving the song a chance to build momentum with the algorithm.

This is why you always see the major label marketing teams continue to work a new single on TikTok over and over again - continuing to pay influencers for more videos.
---
2) All videos that generate views using your TikTok sound are good for the algorithm (embrace randomness)

Building off of point #1, you must realize that all videos that generate views for your sound are contributing positively to how the TIkTok algorithm will treat your song.
This is part of the reason why we continue to state the importance of "embracing the randomness" of TikTok. This is how the app was built to operate. Don't fight it.
For example, Doja Cat Ft. SZA "Kiss Me More" is currently #2 on the TikTok Viral Charts with over 800k videos. You probably think the top videos are teenagers dancing, right? Nope. The top videos are a chimp drinking Powerade and a skit making fun of gym teachers.
...The song has 140M streams on Spotify.
If someone makes a video with your sound that you don't love, or you feel is off-brand, we encourage you not to worry about this, as it's actually strengthening the performance of your sound and all of the other videos that are using it. Major labels get this, but a lot of newcomers to TikTok promotion miss the mark here.
---
3) Consolidate your efforts into promoting one song at a time

If you're following along with points #1 and #2, you should understand why you want to focus on one song at a time. Spreading your efforts/budget across multiple songs can hold you back from generating enough momentum with the TikTok algorithm for any of the individual sounds.
For example if you're going to use Playlist Push for TikTok promotion, we advise against running two songs for the same artist at the same time. Instead pick one and invest in getting the momentum going behind it.
---
4) Focus on nailing the sound clip or your efforts will fall flat

You can understand all of these tips and do everything right with your promotion strategy, but if you skip this fundamental step you're setting yourself up for disappointment.

You MUST customize your sound snippet through your distributor so that it starts at the exact point you want videos to feature. Most distributors will let you login and select this when you submit your song and allow you to edit it after it's published.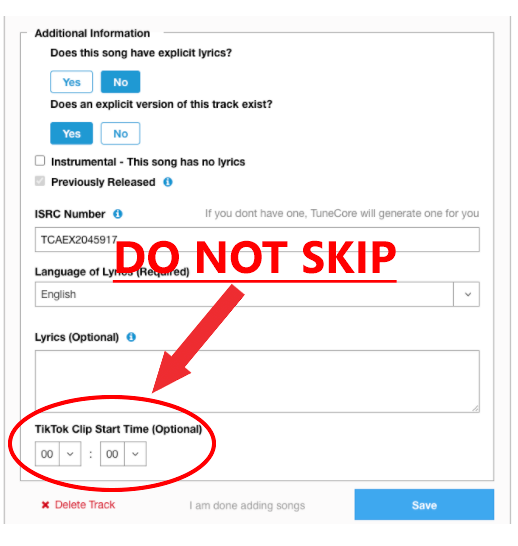 In addition to featuring the most memorable part of your song, you want to make sure that it's easy for TikTok users to go find your song on Spotify. Note that TikTok viewers will often just search the lyrics they hear in a video within the Spotify search bar. This has led some artists to start renaming their songs to get those streams up.
See our post with more common TikTok mistakes
---
5) Make video concepts easy to execute for TikTokers

Your goal is to get as many people as possible to use your sound. So when it comes to promoting your music on TikTok or running a campaign, you want to push video concepts/challenges/trends that make it easy for creators to participate.
Keep in mind that influencers get hundreds of submissions to make videos, so they're going to pick the videos that are easy, fun, and fit their channel.
For details how to make concept that work best check out: No more viral dances. Here's what really works for TikTok music promotion
Looking to Promote your Music on TikTok?
Use the TikTok Sound Promotion and our Spotify Playlist Pitching Service.