TikTok's Annual Music Report & Your 2022 Promotion Strategy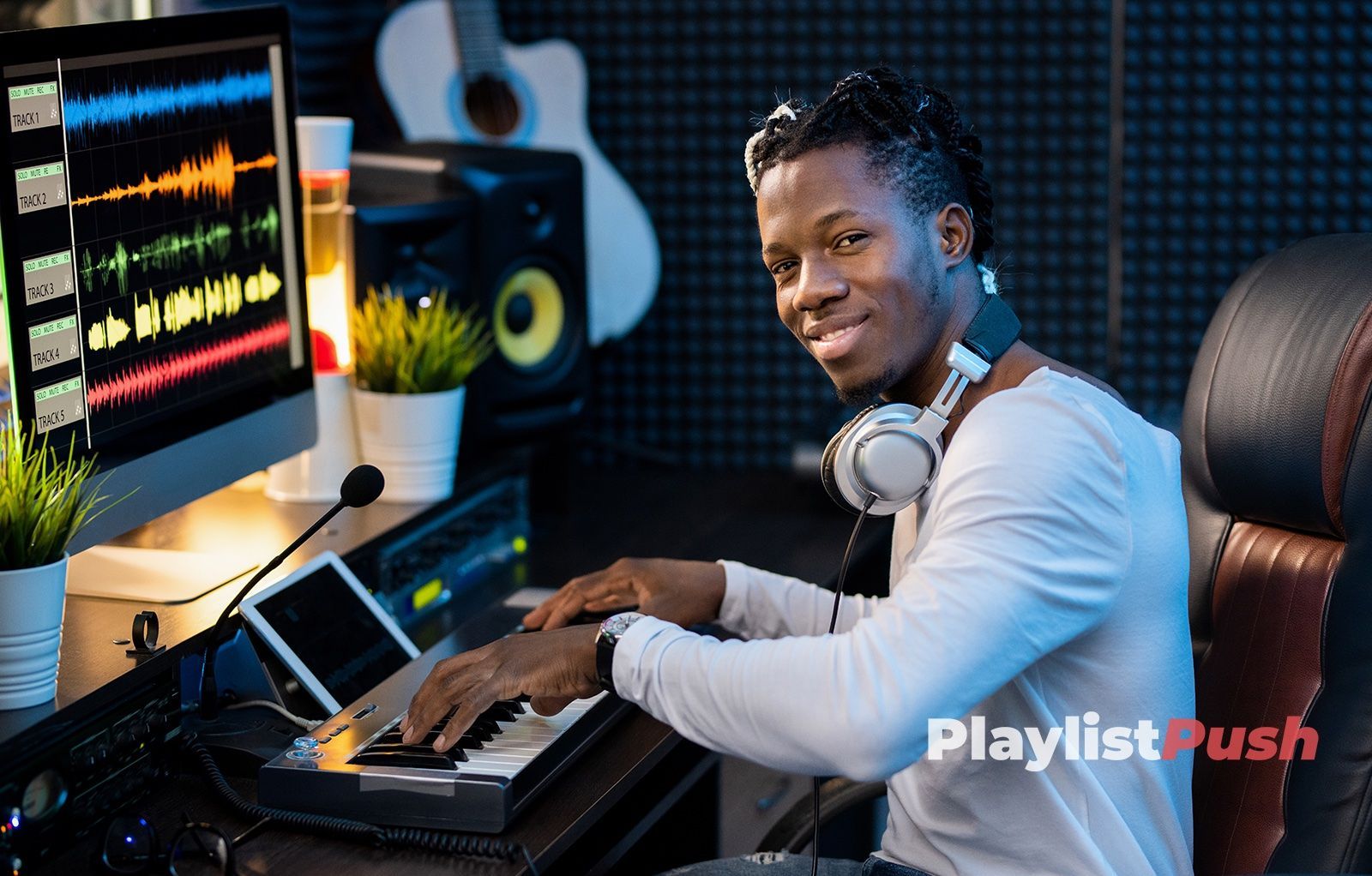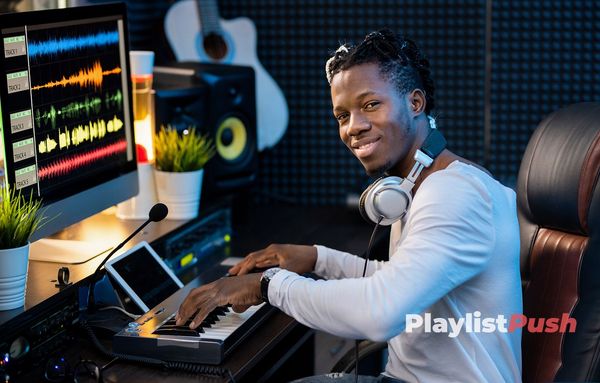 Once again, TikTok has released their annual music report sharing their biggest accomplishments of the year: the breakout artists, the new hit songs, and a wealth of data to remind us all that the app now drives the world's listening habits.
In this article, we'll break down what you need to know from the report and how to use this info to guide your music promotion strategy in 2022.
---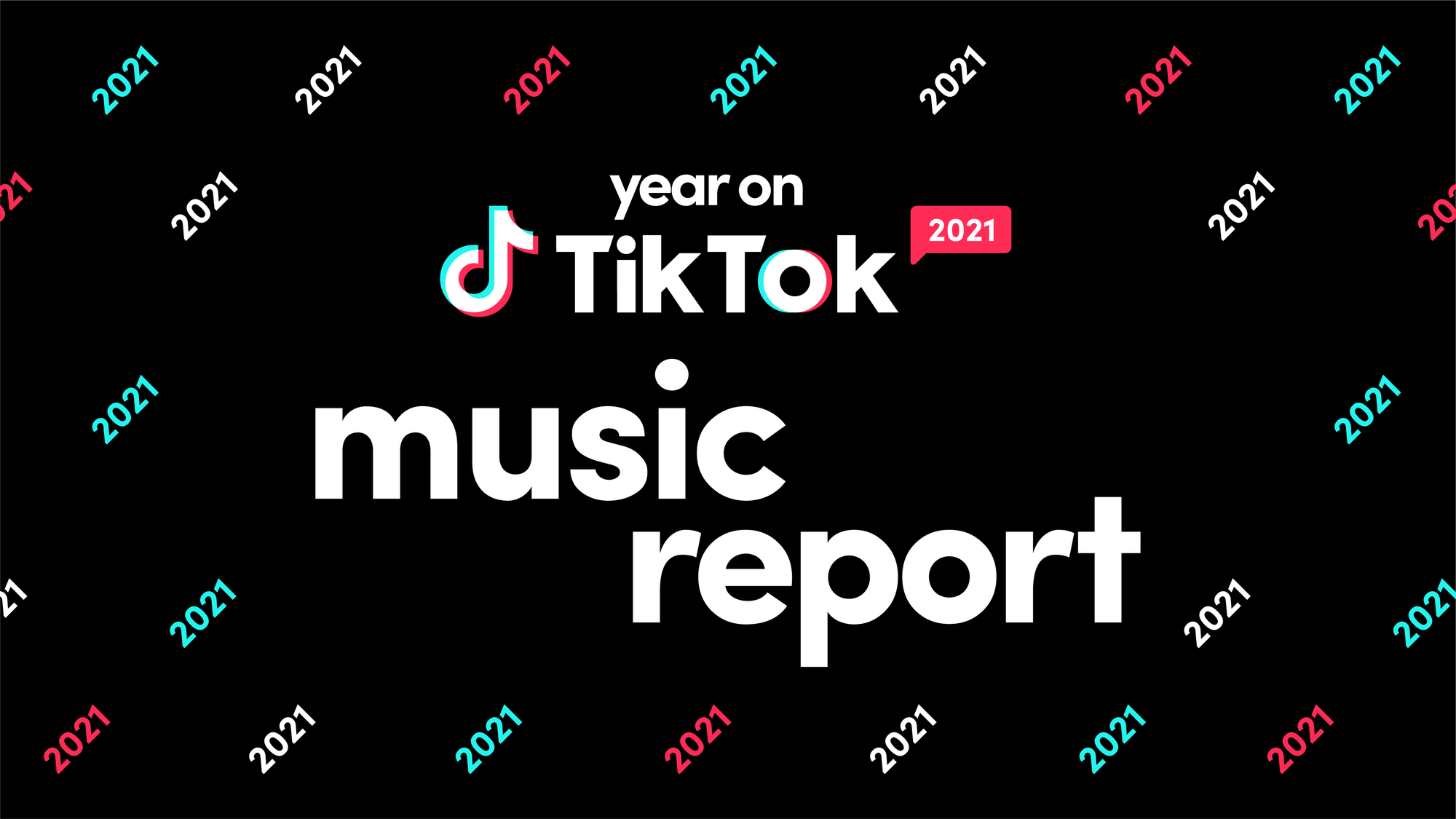 1) The Stats You Need to Know
"430 songs surpassed 1 billion video views as TikTok sounds in 2021  – a threefold increase over 2020"
"Over 175 songs that trended on TikTok in 2021 charted on the Billboard Hot 100, twice as many as last year."
"75% of TikTok users in the U.S. say that they use TikTok to discover new artists"
TikTok has surpassed 1 Billion Monthly Active Users
Key-Takeaway for Artists:
TikTok was already massive and with the key music stats showing a 2-3x increase in 2021, it's popularity is only speeding up. You can expect this trend to continue in 2022.

Any questions you may have about whether TikTok is just a fad, or if you can afford to ignore it as an artist, should be put to rest. Make sure to get involved this year.
---
2) TikTok's "Emerging Artists of the Year"
Key Takeaway for Artists:
The list of "Emerging Artists" is incredibly diverse. It spans a variety of genres (Hip Hop, R&B, Rock, Pop, Reggaeton, EDM), ages, and countries.

Let this be a reminder that no matter what type of music you make, there is an audience for you on TikTok.
---
3) Older Songs Continue to Find New Life on TikTok
After 2020 saw Fleetwood Mac's "Dreams" go viral, classic songs blowing up on TikTok continued to be a trend throughout 2021.

However, this trend wasn't limited to just classics. 2021 also saw a surge of songs from the early 2000's and 2010's take off and go viral on the platform as noted in their "Top Comeback Tracks".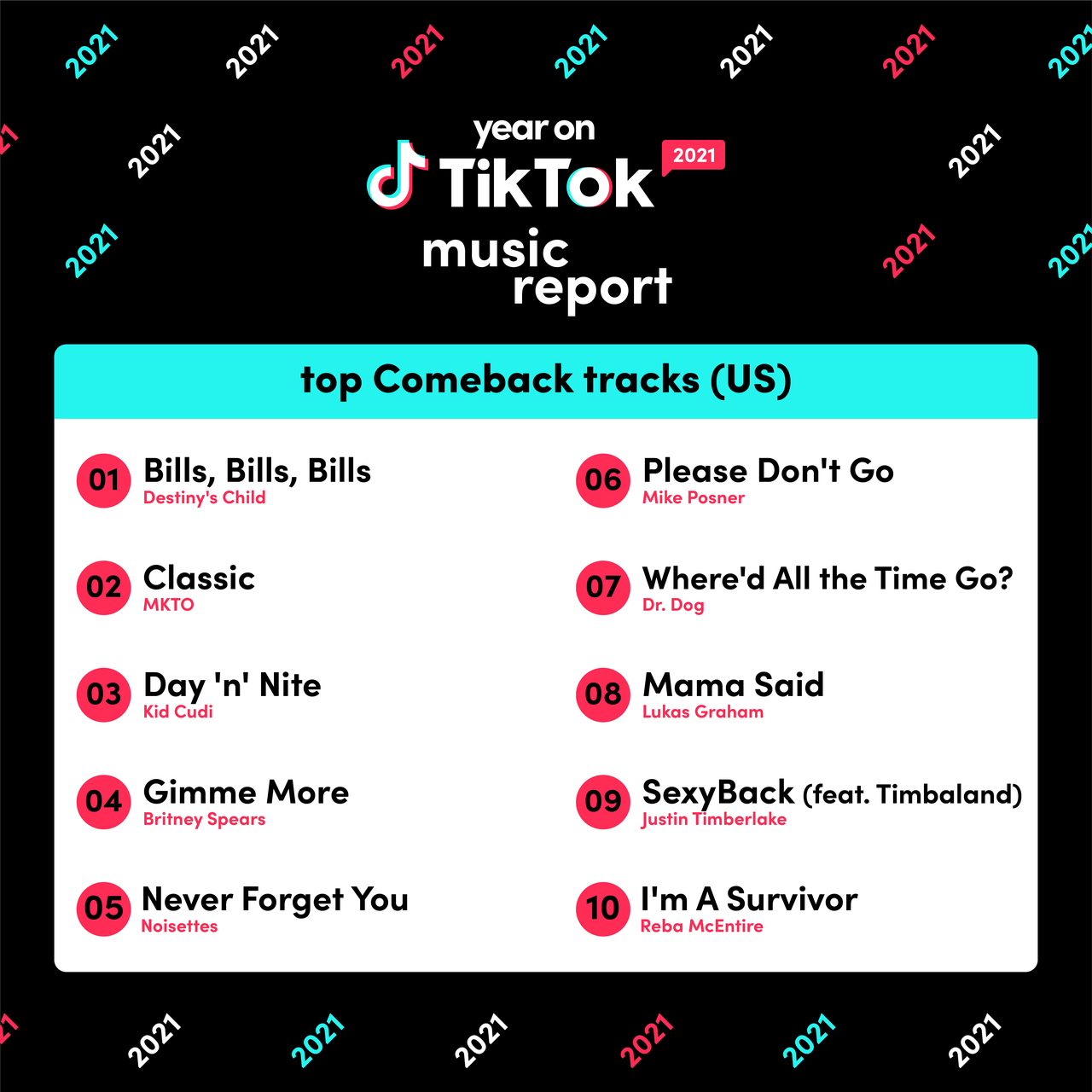 Key Takeaway for Artists:
While you may not be a classic rock band with chart-toppers from the 70's or a former hitmaker from the 2000's, let this be a reminder that you don't always have to focus on promoting a brand new record on TikTok.

You can look into your entire back-catalog to see if you have a previously released track that might be the perfect fit for TikTok.
---
4) TikTok Continues to Invest in Music Partnerships
TikTok names Six Certified Sound Partners Including SongTradr, MassiveMusic, UnitedMasters, and Epidemic Sound (details)
TikTok Strikes Multi-Year Music Licensing Deal with APRA AMCOS (details)
TuneCore Launches Service for DIY Artists to Distribute Music to TikTok (details)
Key Takeaway:
Even if you aren't impacted by any of the partnerships above, you can take these news stories as a sign of where TikTok is headed in 2022 and beyond.
TikTok will continue to strike deals with distributors, licensing companies, labels, and streaming platforms to further deepen the app's focus on music. It's probably only a matter of time before TikTok and Spotify strike a deal.

It's clear TikTok intends to expand their dominance of the music industry.
---
Summary of what you need to know:
The opportunity for artists on TikTok is bigger than ever in 2022. TikTok's growth trajectory and stats related to music increased by 2-3x in 2021. We expect this to continue into the new year and beyond.
All genres and types of music can succeed on TikTok. While hip hop and pop continue to be the most notable, billions of views are being generated across rock, country, reggaeton and all varieties of music.
Consider your whole catalog for TikTok promotion. The continuing trend of songs from previous decades shows that it doesn't have to be your latest release, it just needs to be a song that resonates with the TikTok audience.
TikTok is growing more integrated with the music industry. Their growing number of partnerships with distributors, labels, and licensing companies indicate that the app will continue to grow more deeply embedded within the music industry throughout 2022.
---
To learn more about our campaigns check out this short video.

Want to promote your song on TikTok?