The Fall of FN Meka and The Rise of The Virtual Influencer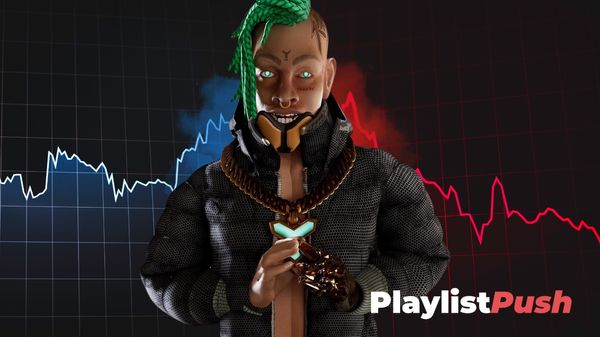 FN Meka was created in 2019 by Factory New Records as what appeared to be a run-of-the-mill virtual influencer. The avatar quickly gained notoriety on TikTok for posting videos featuring Gucci Tesla Cybertrucks, Lamborghini gaming chairs, and other (now deleted) Artificial Reality powered content, amassing millions of followers on the platform.
The virtual influencer was also heavily involved in the NFT Marketplace and has been known to "auction off" things like the virtual Lamborghini-styled "SUPER TOLIET" porta-potty which earned its creators $6,432 in cryptocurrency and promoted "AR sneakers" on the RTFKT Marketplace.
Although Meka did release 2 songs that year that made their way around TikTok, the CGI avatar seemed more like a Grand Theft Auto NPC than a signable music artist.
Perhaps this internet buzz was used as a proof of concept by the co-founder of Factory New Records and former artist manager Anthony Martini when the avatar FN Meka was signed to Capitol Records 3 years later.
Dubbed as the "world's first AR artist to sign with a major label", FN Meka has sparked quite a bit of controversy over the past few weeks and is a peak at what's to come for the future of the music industry.
The Fall
Ironically, FN Meka is voiced by an actual person, not A.I. Co-founder Martini has stated that the A.I. technology is only used was for creating lyrical content, chords, melody [and] tempo.
When allegations emerged that the FN Meka project is a racist caricature that appropriates black art and culture, Martini defended the project in the New York Times stressing that the anonymous rapper that voices FN Meka is "a black guy", and his team was "actually one of the most diverse teams you can get".
The rapper Kyle the Hooligan has alleged he was one of the multiple artists whose voices were used for FN Meka's tracks and that he was promised equity in the company for his role in voicing the avatar rapper.
He also states that he was "ghosted" by the founders, never received any funds, or had any control over the likeness of the avatar which received major backlash after an image trivializing police brutality resurfaced.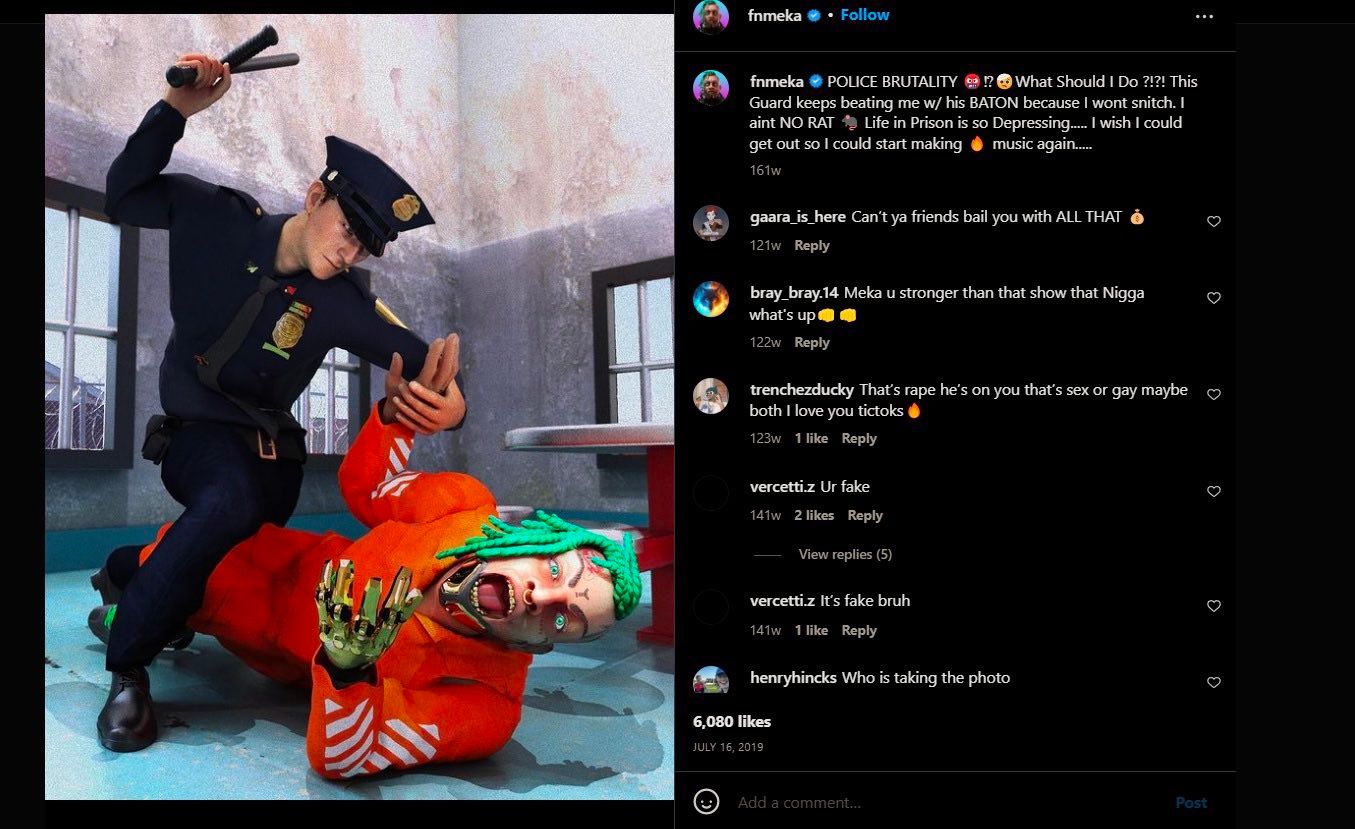 In his interview with Vice, Kyle the Hooligan further alleges he wrote the song himself and all Factory New did was pitch up the vocals and told him to write in the style of 6ix9ine.
Factory New essentially created an avatar, used the talents of Kyle the Hooligan, kept him anonymous and failed to compensate him (and potentially other artists) for his work all while pushing the narrative that this was some new Artificial Intelligence break through.

To make matters worse, Gunna of Young Thug's YSL Records is currently incarcerated for lyrics identical to the ones the robot is mimicking.

Martini argued in the NYT that FN Meka was "not this malicious plan of white [music industry] executives" but when black artists aren't getting paid for their art, Martini and his label use avatars to perpetuate harmful stereotypes and face no consequences for what can land a black artists in prison, it seems pretty malicious. Or at the very least, a continuation of a long history of music labels exploiting Black artists.
The Future of Virtual Artistry

Martini's vision of the future of the music industry and the role virtual artists play in that have been contradictory to say the least.

In a 2021 interview with Music Business Worldwide, Martini posed the question How many [Artists] are just vessels for commercial endeavors?".
He then references the fallout between Scooter Braun and Taylor Swift and how those situations wouldn't happen if Taylor Swift was an avatar or "Basically a corporately-owned video game character."  before touting that creating characters "using thousands of data points compiled from video games and social media" would save record labels money and increase "success" rates.

Seemingly arguing that it's more efficient to eliminate real musicians and replace them with robots that don't complain or ask to be compensated for their work.

However, after FN Meka was dropped from Capitol Records and Martini decided to leave the project all together, he released a new statement with a different outlook.
"Too many artists never realize their dreams because of the labels put on them by society. The music industry is full of talented singers, rappers and producers who never get a shot because a corporation doesn't think they have "right look" or are "too old" or not "marketable enough." Whether it's prejudices they face or simply the artist not feeling comfortable with the body they were born in, virtual characters have the potential to be a true equalizer and the next frontier in representation in the arts. That is how virtual avatars can and should enable MORE artists to have a platform, not fewer."
While this is a much less dystopian view on the future of the music industry, this is not what Factory New originally presented as the intent with the project nor does it reflect their actual experiences working with artists.

This contradiction does however bring up an interesting point.

Will virtual artistry be the great equalizer for musicians and create a more meritocratic system or will it further corporate reliance on algorithms and data models to decide what gets heard and promoted, even if that means eliminating the human element entirely ?

The only thing that's certain is that virtual influencers aren't going anywhere.
Lil Miquela first appeared on Instagram in 2016 as a 19 year old model / social justice activist living in Los Angeles, seemingly out of nowhere.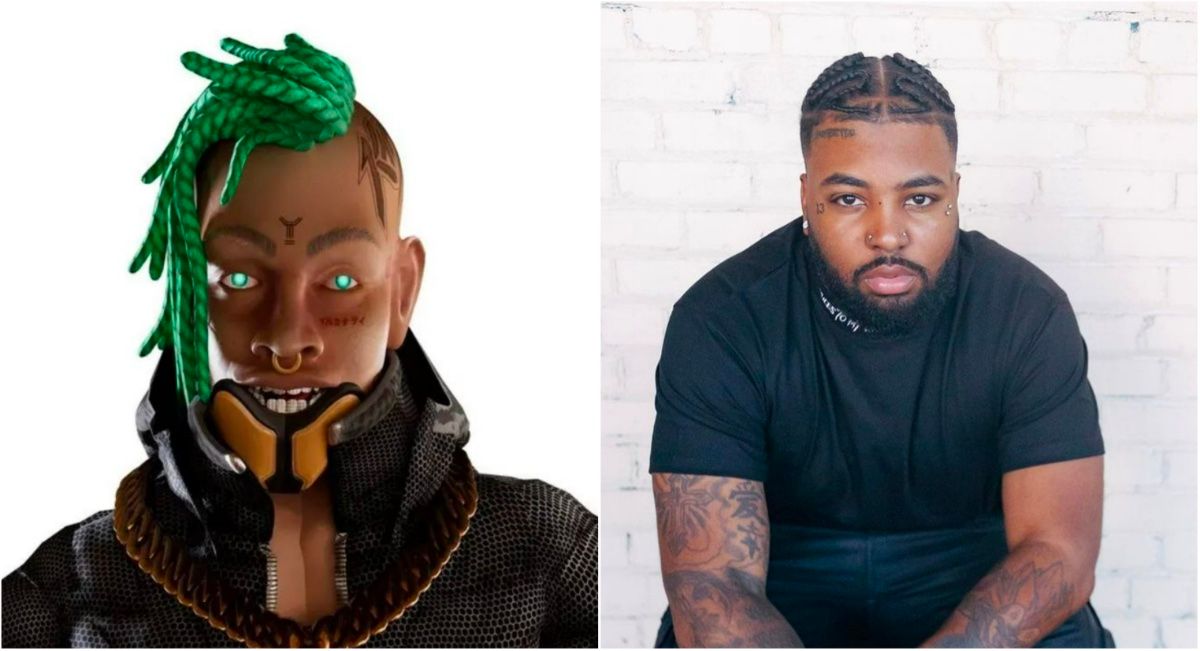 The novelty of Miquela helped the online character gain over a million Instagram followers that same year and it wasn't until 2 years later that the LA based startup Brud announced that they'd created Miquela and received $125 Million Dollars in VC funding the following year.
Lil Miquela has since been sponsored by numerous notable brands including Prada and Calvin Klien, signed with talented agency CAA and (you guessed it) has released dozens of tracks, many of which have over 1 million streams on Spotify.
The person behind the vocals for Miquela's music is anonymous.
While FN Meka may have failed miserably, it seems this is only the beginning for the "Virtual" "Artist".
Looking to Promote your Music on TikTok?
Use our TikTok Music Promotion or Spotify Playlist Pitching Service.