Spotify's 'In Focus' gives you a free manager?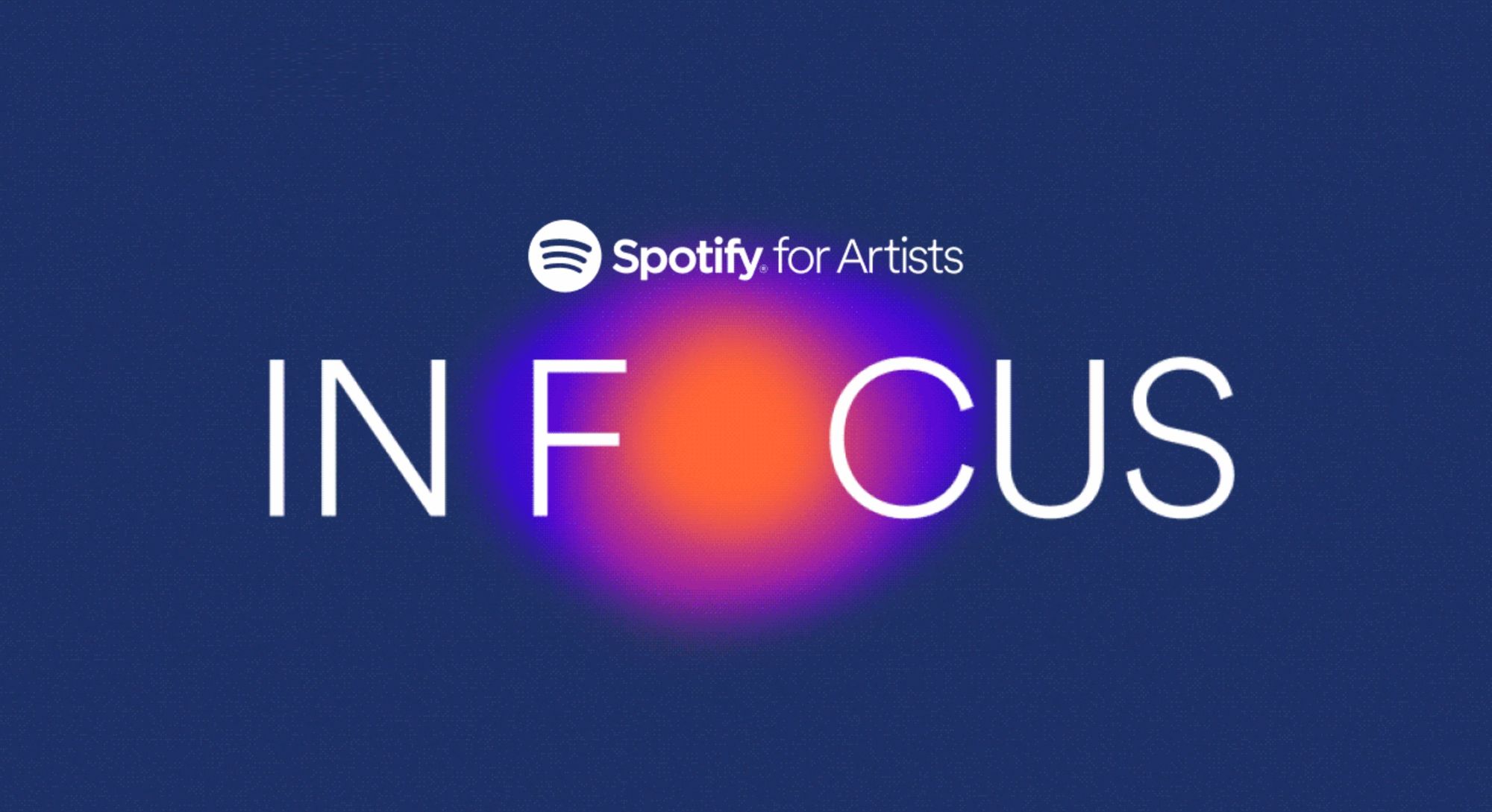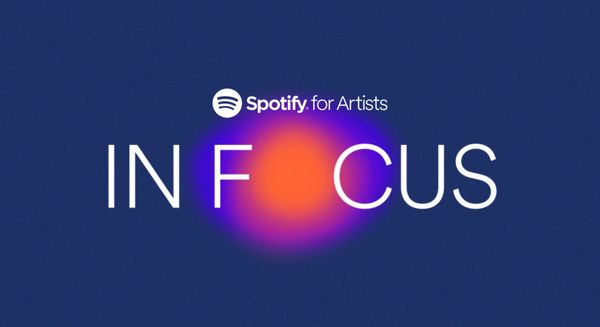 Spotify recently released a new platform that could be a game-changer for artists.
It's called In Focus and here's the elevator pitch:
"It's like an artist manager in your pocket that arms you with the tools and guidance you need to nail each of your career goals." -Spotify
So what is 'In Focus'?
In Focus is a new digital platform that gives you access to a huge swath of tools and resources designed to help you across the key areas of your career:
Create music
Promote your work
Connect with Fans
Earn revenue as an artist
Learn and get inspired

Let's look at a quick example of how it works.

1) Select your focus. We'll use "Promote your work" for this example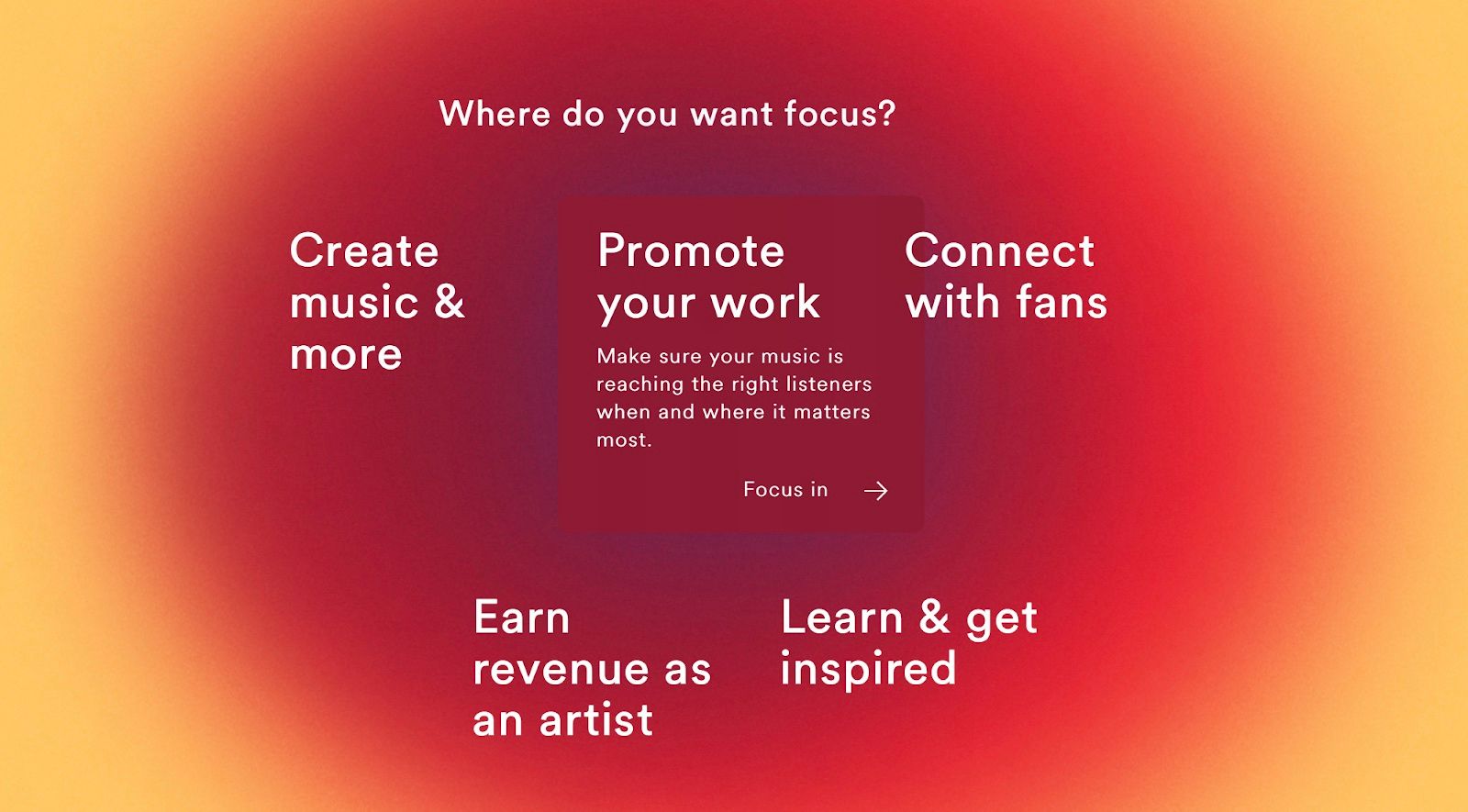 2) Next, you'll see a subset of areas to focus on within "Promote your work".

As you can see in the screenshot below there are 4 within the "Promote Your Work" category.
We'll select "Reach new audiences" for this example.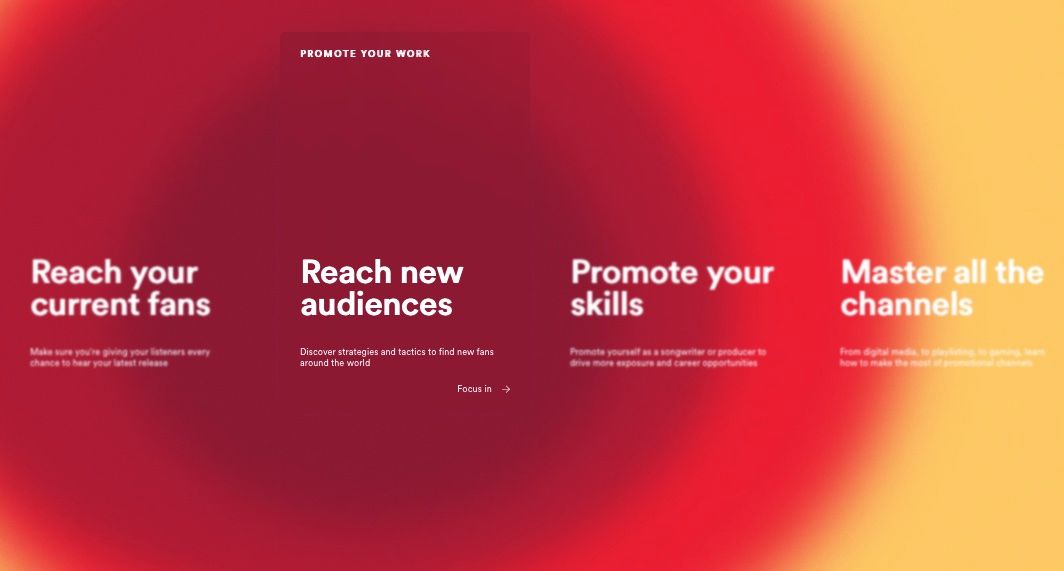 3) On the "Reach New Audiences page", Spotify offers an assortment of actionable and helpful resources (8 in total).
This is the real value of In Focus. It's these actionable items.
With 8 top-level categories and 21 total areas of focus, you can see that there is an enormous amount offered within In Focus as a whole.
So, should you use In Focus?
The easy answer is yes. Absolutely. It's free and has a ton of free content, tools, and tips.
Will it be the game changer they promise?
As is the case with most tools, the value is going to be in your ability to use these resources to your benefit.

So get in there and start playing with it. It's pretty cool.
---
Looking to Promote your Music on Spotify?
Use our Spotify Playlist Pitching or TikTok Promotion services.