How To Set up Your Spotify Artist Profile (2023 Update)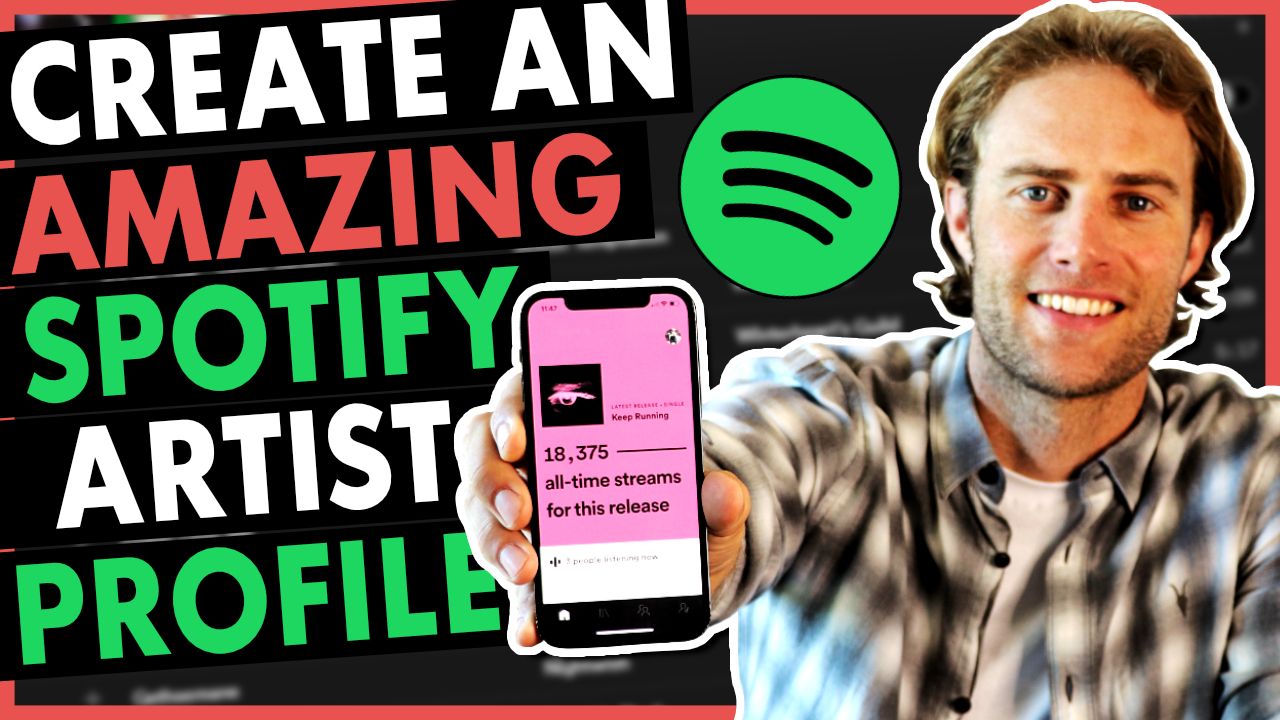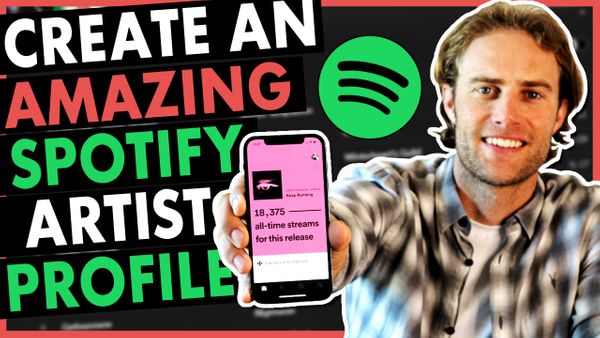 Having a correct and intriguing artist profile on Spotify is crucial when it comes to not only gaining new fans and listeners, but keeping them interested in your music! We're giving you some great steps that will guide you step-by-step on how to set up and optimize your Spotify artist profile.
1) Claim your artist profile.
First and foremost, you need to claim your artist profile. This is very easy and can be done by visiting artists.spotify.com. Once you have delivered your music to your distributor, you should be given access directly from Spotify to log in and create your account. After you complete this with the correct email you will also be able to verify your account via Spotify. It is important to note that you cannot set up or claim your Spotify artist profile until you distribute your music via a music distributor like Amuse, Tunecore, etc. More on that here: https://playlistpush.com/blog/how-to-get-your-music-on-spotify-the-best-music-distributors/
2) How to Write a bio for your Spotify Artist profile.
Writing a bio about yourself can be overwhelming and polarizing. But have no fear, we've come up with a Spotify artist bio template, which uses the concept of a past, present and future method. It goes as follows:
First paragraph is about your past as an artist and how you started. What inspired you to start creating and putting your music out there? This is a great chance to flex your musical tastes to your fans by tagging relevant artists and labels on Spotify! You can do this by typing @ which will activate Spotify search.
The second paragraph is where you are currently, at this moment. Maybe you are recording a new album or have an exciting collaboration coming up with @billieeilish. Use this paragraph to let your fans know you are still active as an artist. Use dates and concert locations to pique interest.
The third paragraph is where you want to be - your goals, dreams, and aspirations. "Catch me headlining Lollapalooza in 2025 or catch me playing the first live concert on Mars in 2080". Have fun with it but use this paragraph to let fans know you are in it for the long haul and plan on having a massive career in music. You can also google Spotify Artist Bio Examples for more ideas.

3) Adding Social Accounts to Your Profile (Choose Wisely)
A common question among artists, musicians, and podcasters, is how to add social media links to their Spotify Artist Profiles. Social channels like Instagram and Twitter can be great for finding new fans and keeping them engaged, however, as an artist you should only be focusing on social channels you can commit to and post to regularly. For example, if you link to an old Facebook account where you haven't posted in a month, it could turn away a potential fan on Spotify. To add socials to your Spotify for Artists profile just click "more info" on the Edit Profile page.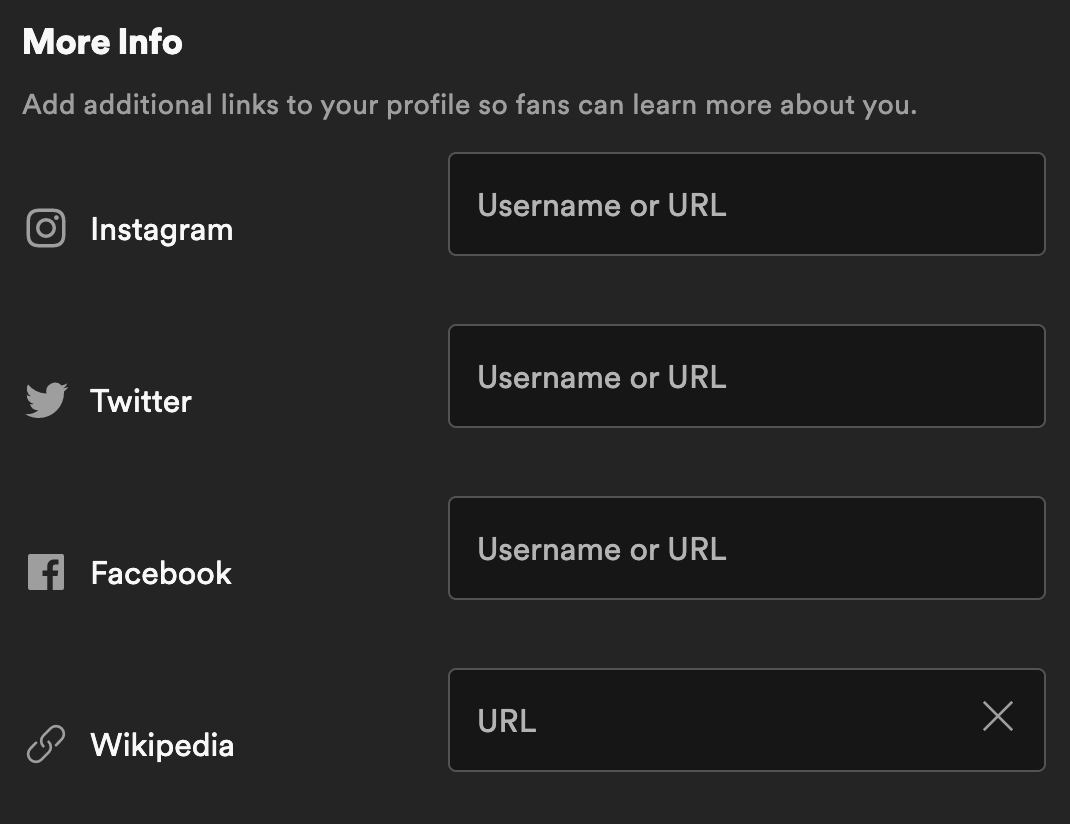 4) Adding images to your Spotify Artist Profile.
On your Spotify Artist Profile, there are three different places to add images.
Avatar: This image is displayed as your main photo for listeners on mobile and as your artist avatar on search features on Spotify.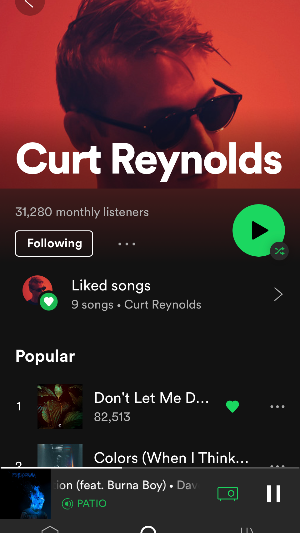 Header: Your header image is what will be displayed on your profile when listeners are viewing your profile on Desktop.

Gallery: These images are displayed in your "About" section at the bottom of your profile on the desktop version of the Spotify app. You can add up to six images to your image gallery.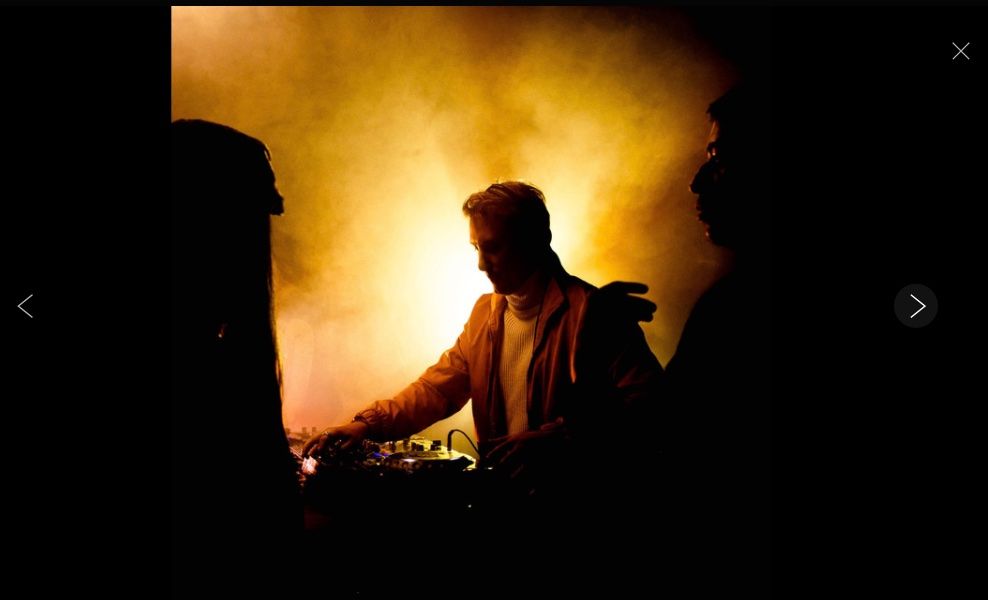 5) Creating your own playlists (VERY IMPORTANT)
If you are lucky enough to have a catalog of over 30 songs Spotify automatically creates a "This Is" playlist that features songs by you, including features.

If you are like most artists you will not have a playlist created for you by Spotify. Not to worry, because you get to create your own and share your unique musical tastes with new listeners! Watch the video below if you want detailed tips and hacks on creating your own playlists.
Your artist playlist should not only contain your tracks but should also contain artists you like and are similar to. This can also help your "Fans Also Like" section because listeners are streaming your music alongside artists you are similar to! Start small with your playlist and get around 30 tracks. Then you will want to keep it private until you get around 50 followers on the list. Set it as your "Artist Playlist" and you are off and flying!

6) Utilize your Artist Pick
At the top of your Spotify profile, you can link to a new record, a playlist, or even a relevant concert date for your listeners. It is important to keep this artist pick-up to date to signal to new listeners that you are an active artist. If you are a touring artist you can even integrate SongKick to display all upcoming shows and tickets!
Closing Thoughts
As an artist it is always best to think not about yourself but about how you are perceived as an artist by others. Think outside the box and do any and everything to distance yourself from what others artists are already doing. Use these tips to create your artist profile on Spotify and be sure to follow us on YouTube for weekly uploads and more helpful tips!
Click here to check out our YouTube Channel: youtube.com/playlistpush
Looking to Promote your Music on Spotify?
Use our Spotify Playlist Pitching or TikTok Music Promotion service.