5 Reasons You Should Promote Your Older Songs & How to Do It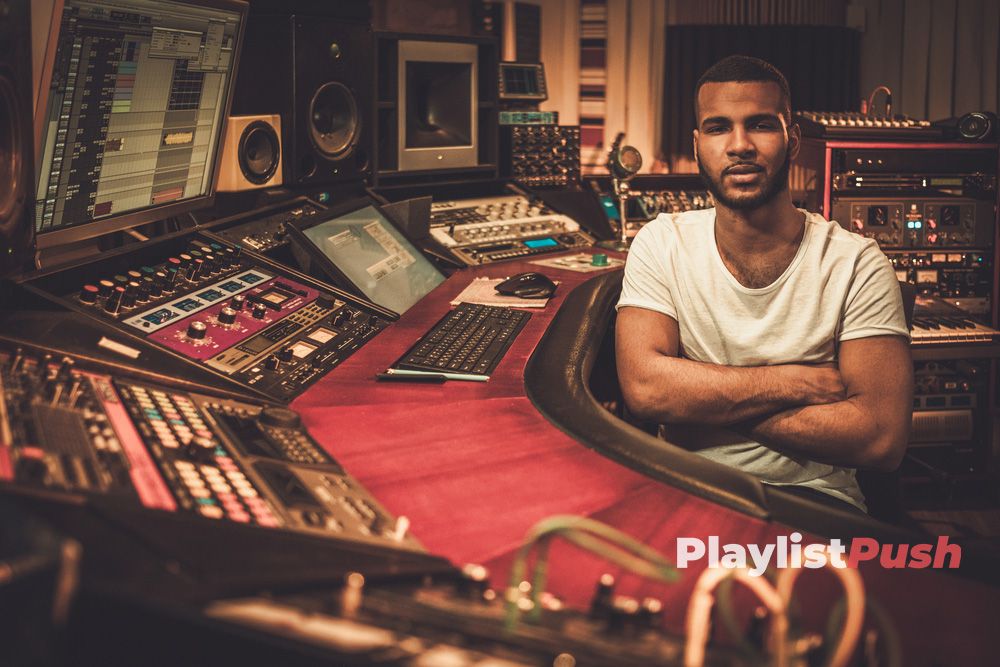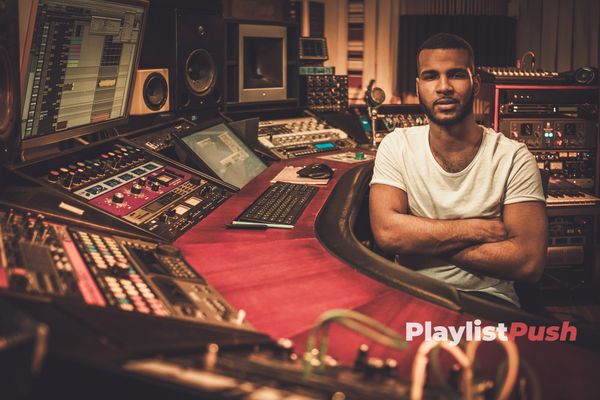 Why are the most successful artists and managers investing so much time and money into promoting their previous releases instead of just new singles?
In this article, we'll answer this question by looking at the data behind this shift and how promoting your older music is one of the most intelligent strategies for streaming success.
---
1) Older releases are more popular than ever and starting to dominate the streaming charts
Older releases now make up 33% of the Spotify Global Weekly Top Songs Chart, more than doubling since 2020 (Spotify Fan Study).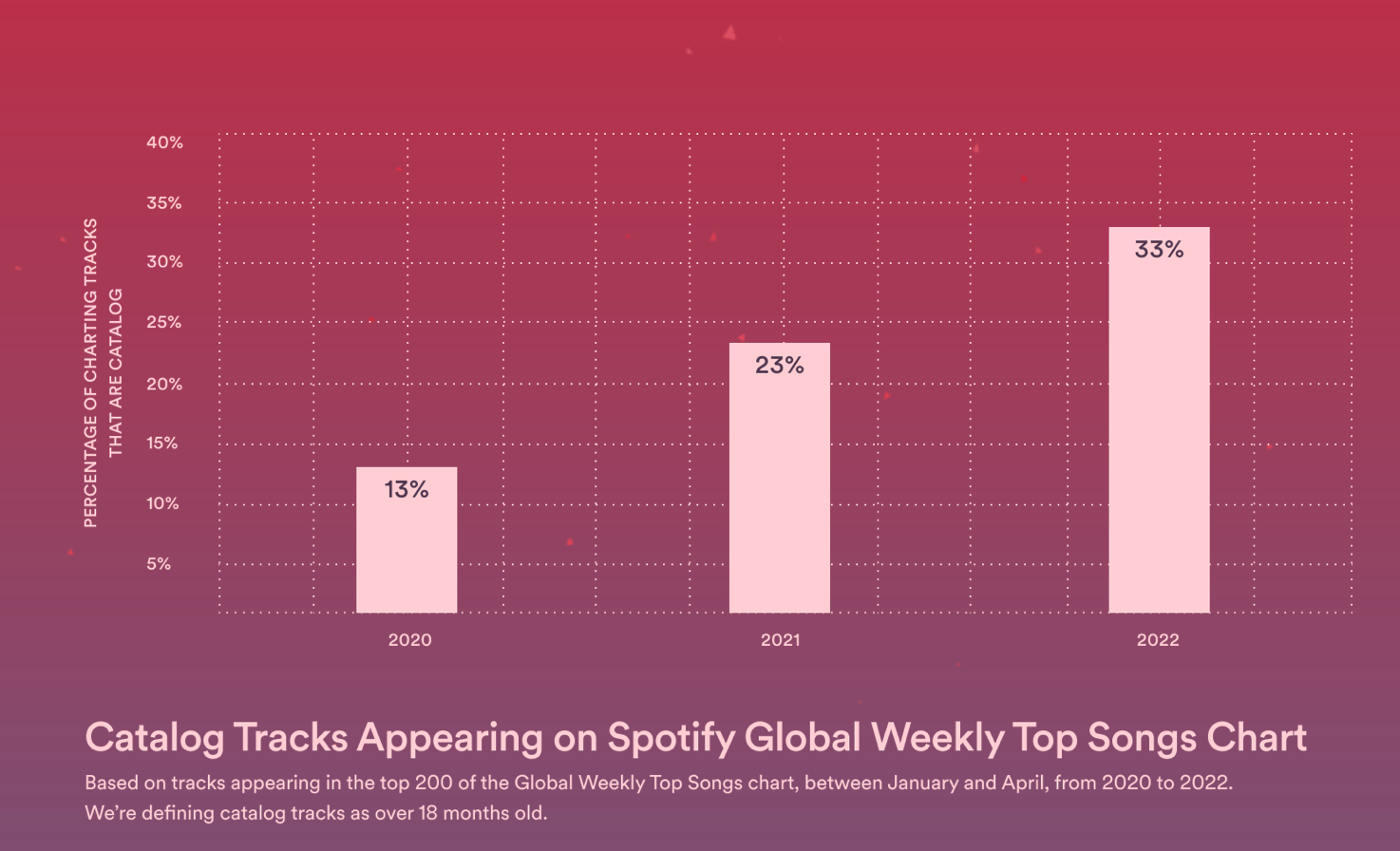 ---
2) Fans are more likely to listen to your previous releases than your latest singles

64% of artist profile streams on Spotify are people listening to tracks older than 18 months tracks (Spotify Fan Study).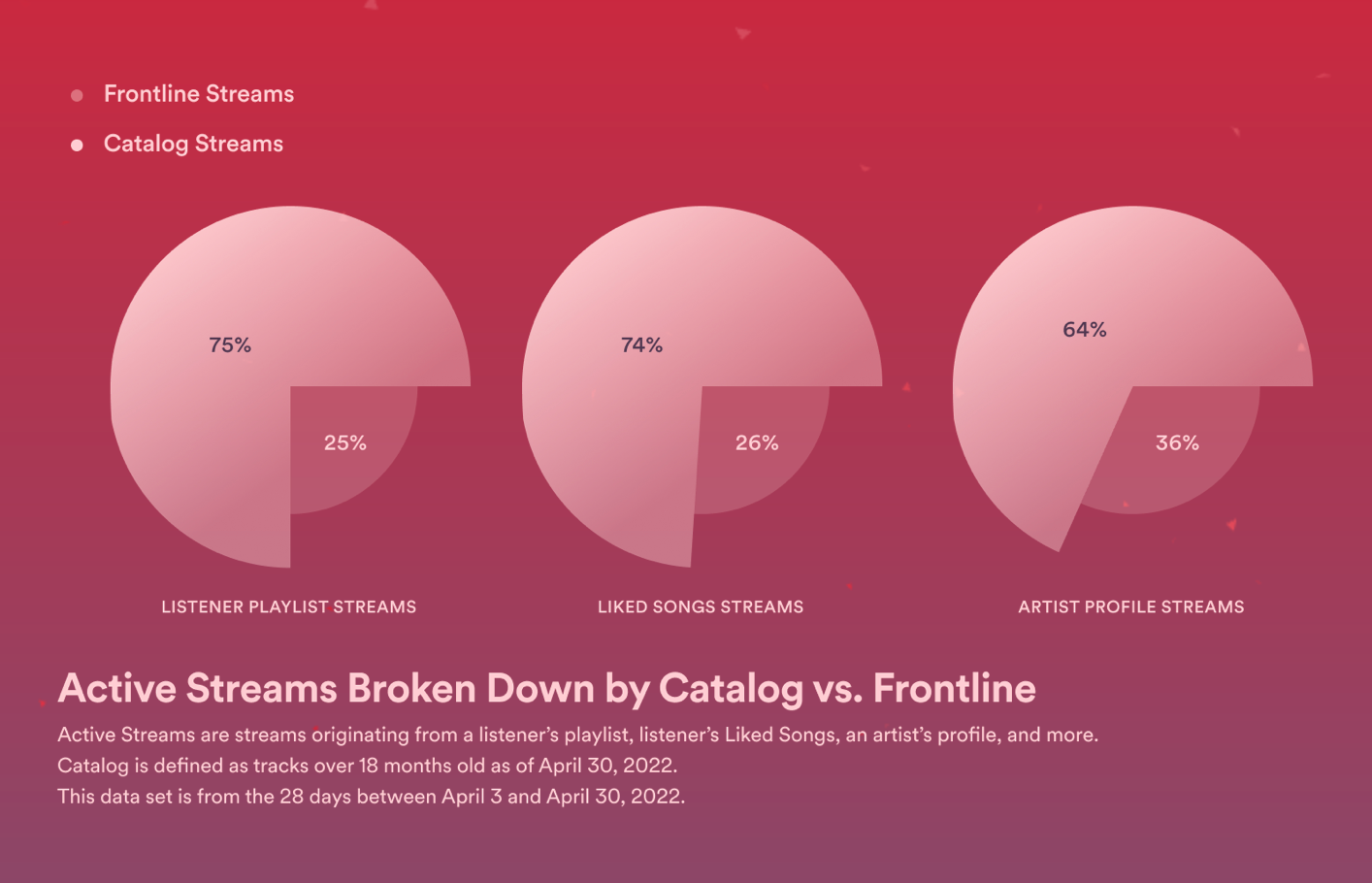 ---
3) Promoting previous tracks keeps your streaming momentum going in between releases.
If you have a lull in new releases, you may notice your streaming numbers begin to stagnate. This is the perfect time to promote a track from your catalog.
This will stoke your streaming presence activating new and current listeners. Ultimately this boosts the Spotify algorithm in your favor while you prepare new music.
---
4) A great song is a great song, regardless of release date
The mindset that only new singles are worth promoting is shortsighted. The data shows that listeners don't care when a song was released. They just want to hear a great song. A great song will always connect.
Keep in mind, this is also true for playlist curators. When curators are reviewing a submission for placement, they're focusing on the music, not the release date.
---
5) Introduce a new audience to your best work
There is no doubt some songs in your catalog deserve to get more exposure. Maybe you released the song before playlist or TikTok promo was available or you didn't have the budget when it was released.
Whatever the reason, marketing one of these songs is a powerful way to reach new listeners and bring them into your ecosystem. Choosing to submit your song to curators or influencers is perfect for this.
---
Part 2: How to Promote Your Older Tracks


1) Which previous release should you promote?

Method 1: Choose a track that is a proven performer.
Look at the most popular songs in your catalog that never received a proper promotional push. These songs have huge upside potential for playlisting and TikTok promotion.

Method 2: Choose a sleeper hit that has been flying under the radar.
Some of your best work may be buried in your catalog and lost in the sauce on Spotify. These tracks are begging for a boost to stoke the algorithm and are a great choice for pitching to playlist curators and TikTok creators.
Method 3: Choose a song that was ahead of its time.
Have you put out a song in the past where the style/genre was just a bit too niche at the time of release? Does it now fit into a genre or style that is currently trending? These present a great opportunity.
---
2) When should you promote a previous release?

No matter which of the options below fits you, your Spotify presence can likely benefit from promoting an older track now.
Method 1: Fill the gaps between recording new music
Everyone's recording cycles are different, if it's going to be a while before you have new music ready, this doesn't mean you should be inactive in the music promotion game.
Method 2: Warm up and boost your fanbase before a new release
If you are planning to drop a new record in the next 1-3 months, right now can be the perfect time to bring in new listeners and boost your Spotify presence. You're essentially priming your account for the next big release.

Method 3: Keep your streaming momentum stoked
With this method, you can really try it anytime. The goal here is to realize that you are sitting on an arsenal of music that can be leveraged for a promotion that will keep your streaming presence burning. For each artist, you can test and learn what works best for you.
---
Looking to Promote your Music?
Try our Spotify Playlist Pitching and TikTok Music Promotion services.