How Musician "Loveclub" Went Viral on TikTok Slicing Fruit, and Propelled His Music Career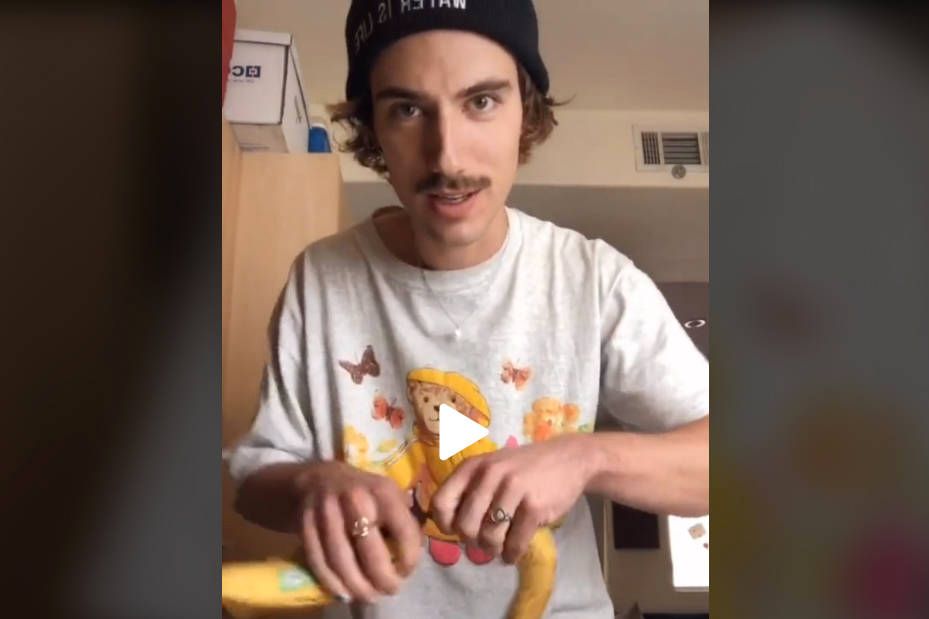 Arthur Fabbro, better known by his stage name Loveclub, has amassed a whopping 268,000 followers on TikTok, primarily for cutting exotic fruits over catchy tunes, some of which were his own!
The budding L.A. based, Canadian, Loveclub lands somewhere between indie-pop and R&B. Loveclub's aural aesthetic is one bending 80's synth kits sensibilities around sharp songwriting, and contemporary pop arrangements for a sound uniquely his, yet utterly relatable.
In this interview, Arthur shares his story of TikTok stardom, how that has affected his music career and his overall thoughts on TikTok - the new frontier for music promotion.
---
How did you get started on the fruit chopping realm of TikTok?
I started the "fruit chopping" vids because I'd shown a friend how i cut mangoes and they hadn't seen it before so i thought I'd make a quick vid and put it up on tiktok. in a day or two it had around 30,000 views and i got to 1,000 followers. i was really surprised. it was by far my best performing vid. i figured I'd make another one - so a few days later i uploaded the banana vid and thought if it gets a couple hundred views I'll be stoked. I thought the mango vid was a fluke. didn't look at my phone for a few hours - when i checked it the banana vid was at 300,000 views and by day 2 it went over 2 million and had been featured on Buzzfeed and Dailymail. It was insane.
Do you think TikTok is the future of music promotion?
Currently, I think tiktok is the most powerful platform to promote music.
Has creating these videos for Tik Tok increased your following on Spotify?
The fruit vids have transferred over to new Spotify followers and listeners. it has helped grow my Spotify presence in a big way.
Arthur's current Spotify Monthly Listeners are 32,000.
He says they were around 2,000 before TikTok.
Has Tik Tok paid you royalties?
I haven't been paid by TikTok. I think the real value is in the exposure.
Did you dedicate time to learning how TikTok's algorithm works?
Blowing up was unexpected. i knew it was possible, but didn't expect it to happen. I didn't dedicate time to learning the algorithm, but I spent a good amount of time consuming content seeing what works and trying to understand why. I think there's def some luck involved too.
How quickly did your TikTok following grow?
My TikTok following grew fast once the fruit vids started going. like i said - after the mango vid i had 1000 followers and that was at the start of April. now I'm over 250k.
Does being active on TikTok fill any void COVID-19 created with it's disruptions to the music industry?
I think being active on TikTok maybe fills the void of not having shows- hard to say. If anything i think it's a good way to build a stronger connection with your audience.
What would be your advice to artists to gain clout on TikTok?
my mind set on TikTok going in was that i had nothing to lose. so i'd say just try stuff out and experiment. it's hard to know what will work.
Have you had any success independently getting TikTok users to create videos with your music?
I've had a few of my songs be used by other users organically, but nothing major.
Do you think TikTok and Spotify are key to helping Independent/DIY Artists grow their careers and thrive without a label?
TikTok and Spotify are both very important for independent artists to grow an audience. they're both good at pushing your content/music out to be discovered, but with Spotify you need a little traction before the algorithm starts doing so.
---
Musicians like Arthur prove that you don't have to be a chart topping artist to see success on TikTok. Eccentric talents, such as teaching TikTok users fun and efficient new ways to cut fruit, could inadvertently take your career to the next level!
---
Looking to Promote your Music on TikTok?
Use our TikTok Music Promotion and Spotify Playlist Pitching service.