SubmitHub vs. Playlist Push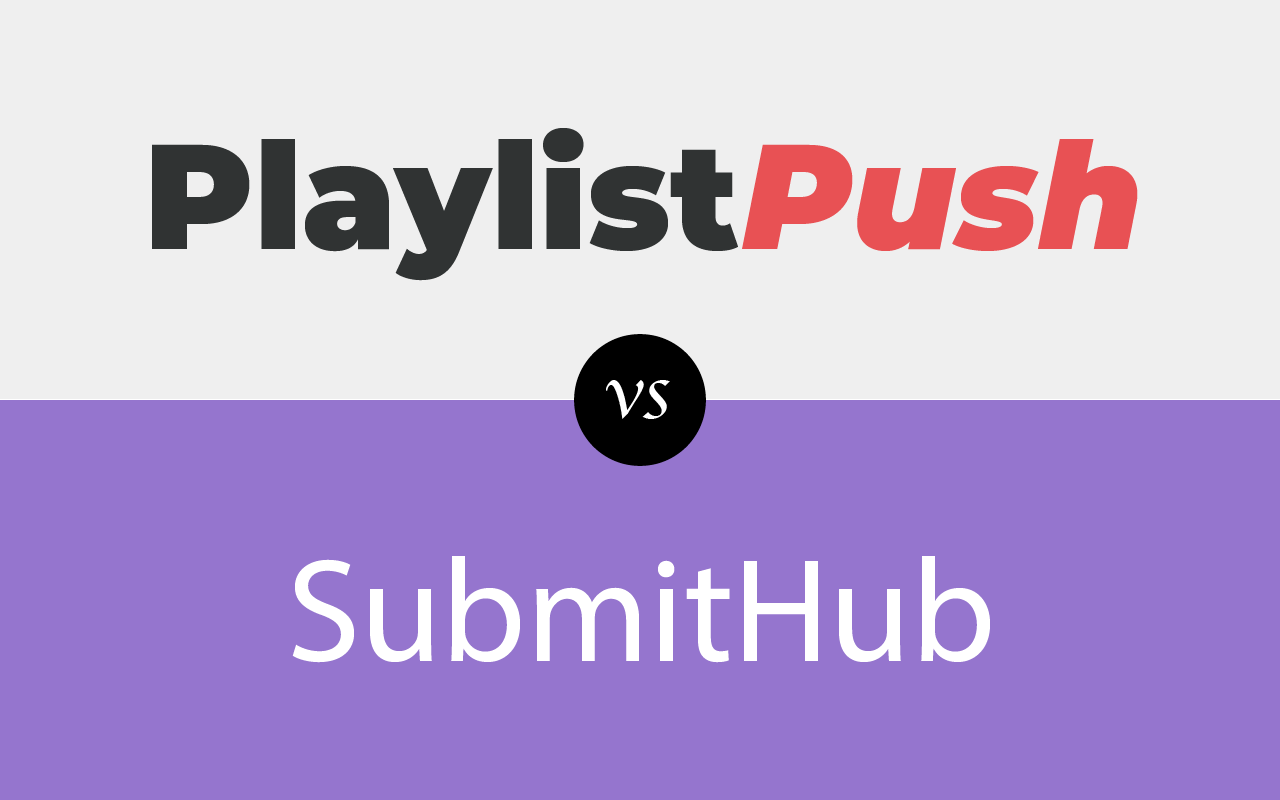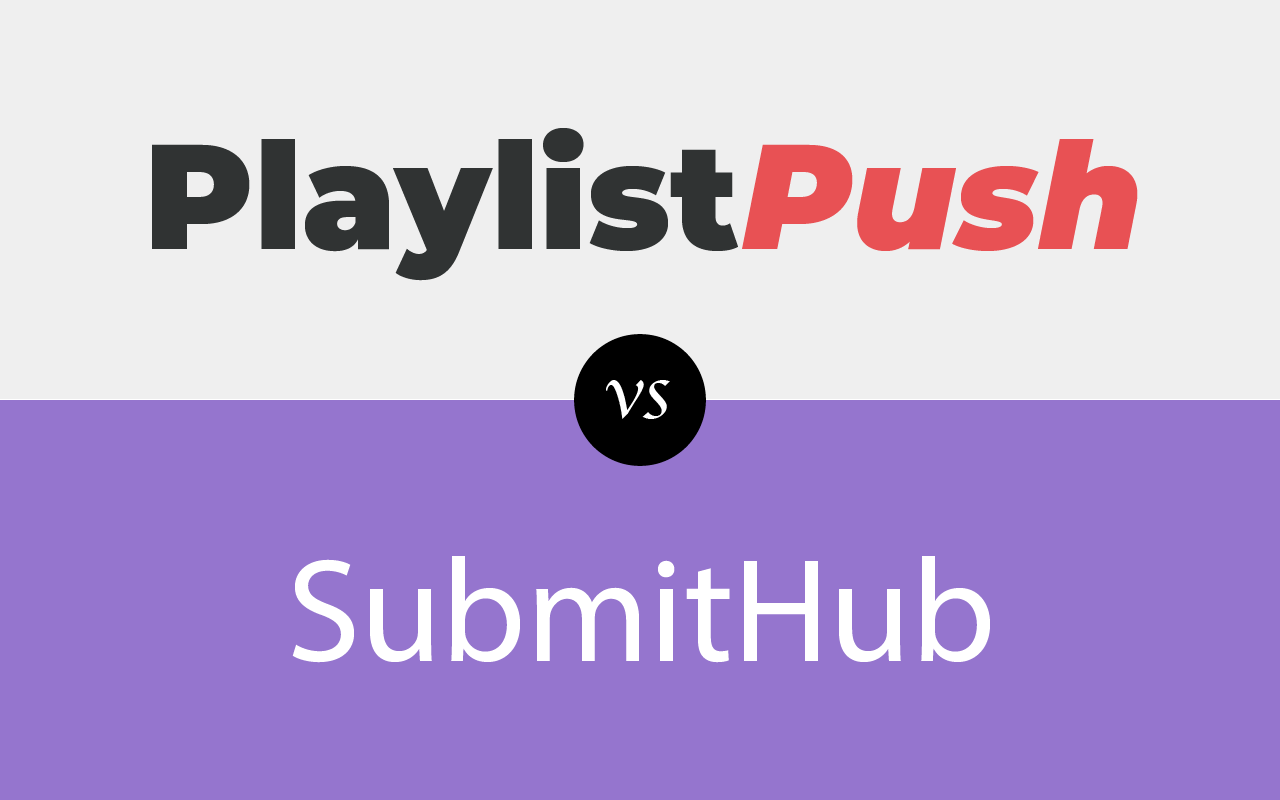 I often get asked what's the difference between SubmitHub and PlaylistPush? The concept is somewhat similar, but the process and user experience are completely different. Here is a brief overview of everything you need to know before using PlaylistPush or SubmitHub.
Curator Vetting Process
To sign up for SubmitHub they require playlists to have at least 1,000 followers. It's up to you to determine the quality of their playlists. SubmitHub tracks the monthly listeners for each playlist by asking artists to submit their Spotify for Artists data.
PlaylistPush manually verifies all curators and their playlists. We have systems in place to continuously monitor our curators and check their playlists' authenticity.
Finding Playlists
On SubmitHub, you can search for the playlists you want to contact and manually select them. It's up to the curator to add the correct genres for each of their playlists.
PlaylistPush scans each playlist for their monthly listener count and Playlist DNA (what genres their playlist consists of). This determines exactly which songs should go to which curator.
Example of Playlist DNA: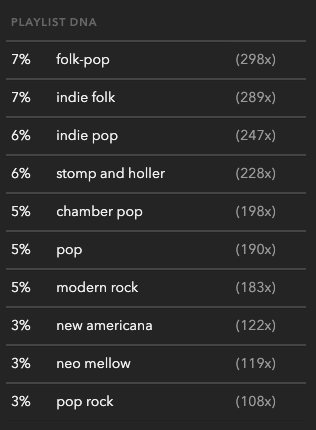 Pricing
SubmitHub allows you to send your song to one single curator at a time. Meaning you can start as low as $6 USD, perfect for people that have more time than money.
PlaylistPush campaigns run for two weeks. You can send your song to 20 curators (minimum) up to 900+ with one click. Campaign prices start at $250.
Submission Limits
SubmitHub does not maintain a cap on submissions. This means there is no limit to the amount of songs a curator has to review in a 48 hour period.
PlaylistPush caps submissions to only 8 per day per curator. This prevents our curators from being overloaded and increases the chances of placement.
Track Acceptance Rate
The overall track acceptance rate for SubmitHub curators is 4% (And 11% for premium submissions).
The overall track acceptance rate for PlaylistPush curators is 22.4%.
Network Sizes
SubmitHub currently has 165 Spotify curators.
PlaylistPush currently has 928 Spotify curators.
As of November 20, 2019
Submissions vs. Service
A good way to think of the main difference between the two companies is submissions vs service.
On SubmitHub you are personally submitting your music to blogs and playlisters. It can be time consuming to find the right curators for your music.
With PlaylistPush we take care of the submissions and have a strictly vetted group of over 2,400 playlists. PlaylistPush works with the 2000+ genres on Spotify and hyper-targets the playlists that will have the highest chance of liking your music based on their Playlist DNA (the genres of the songs in that list).
Curator Compensation
SubmitHub curators will make $0.50 — $1.50 per (premium) submission.
PlaylistPush pays its curators based on how large their listenership is and our curators make anywhere from $1.50 — $15 per song. At PlaylistPush we know how hard it is to maintain active playlists and we reward our curators accordingly.
Campaign Process
On PlaylistPush you start with a quick application to supply some basic information such as country of residence and the language of your music.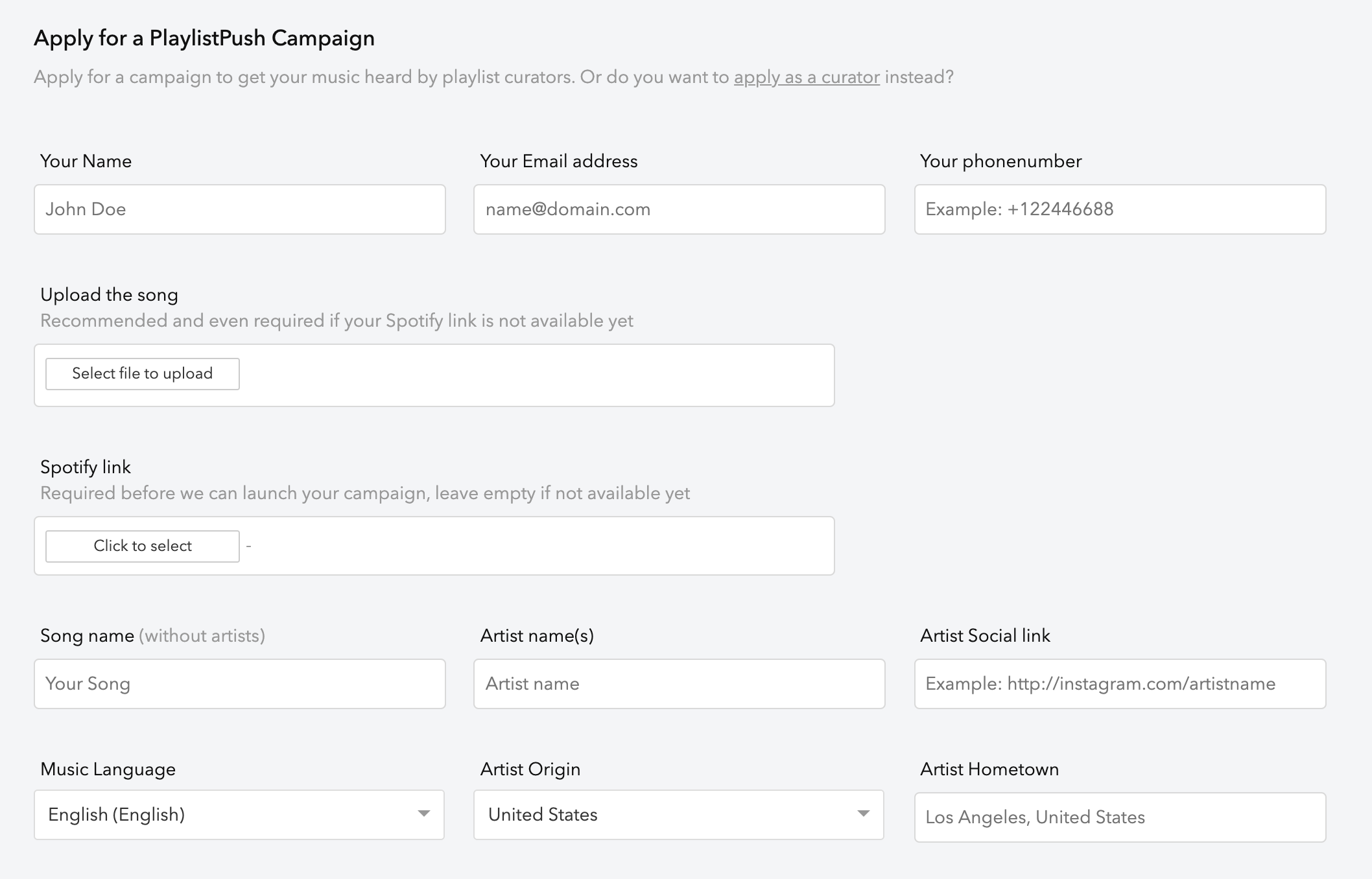 Targeting
Once accepted, you will be taken to the campaign setup page, this is where you give a few similar artists whose genre and style of music you're closest to. Here you can see Tame Impala and their Spotify genres:
australian psych
modern rock
neo-psychedelic
australian alternative rock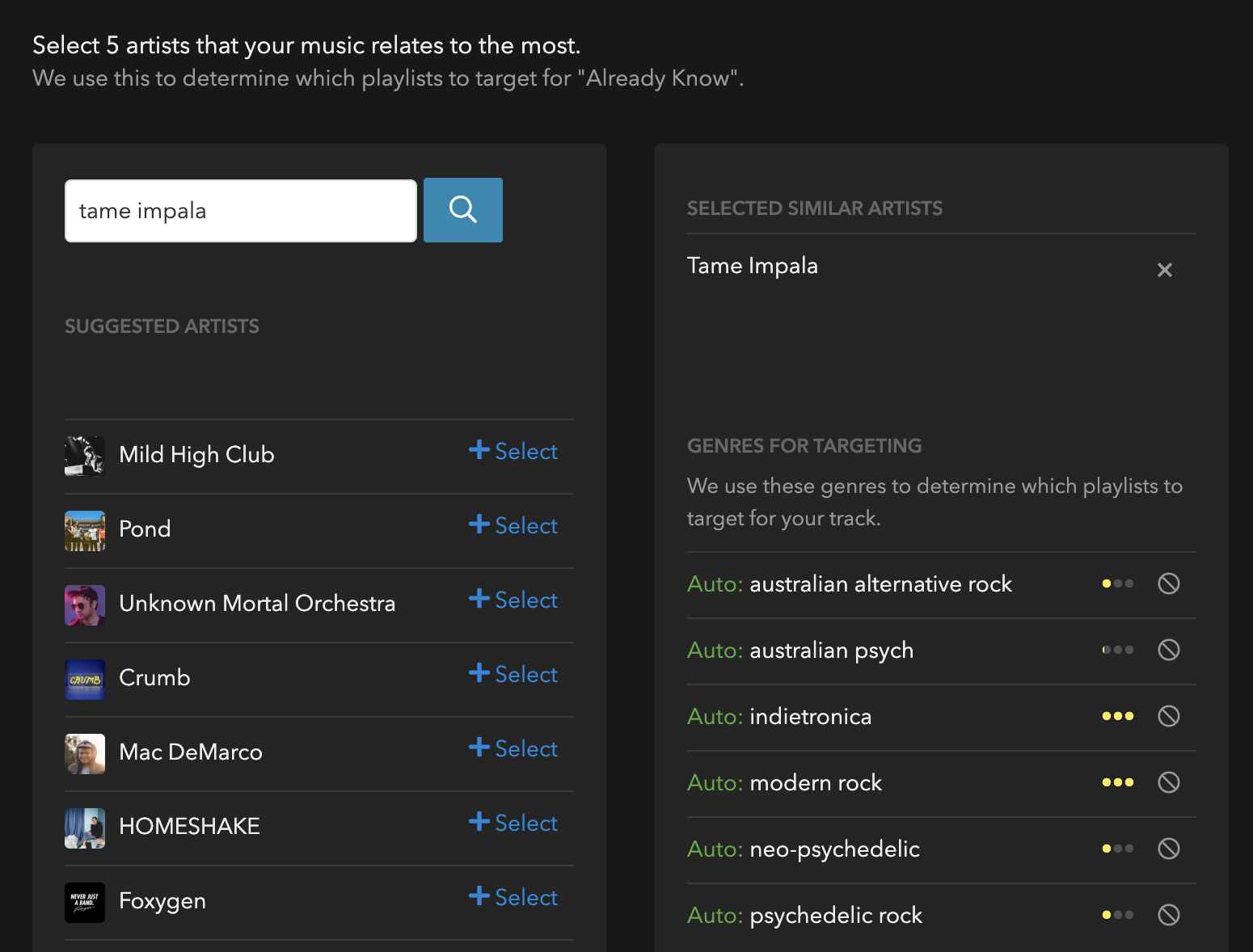 PlaylistPush takes these genres and scans over 2,400 playlists in our network to match your music to. We take these genres and scan each song in every playlist to find the most relevant curators for your music. This way we are only sending your music to curators you have a good shot at getting a placement with.
Submit Hub Process
SubmitHub is a bit different where you have to buy credits that can be used to submit your song to blog owners and playlisters.

To send a song to a curator or blogger you need to find them first which can take some time. You can search by genres and how popular and active some users are.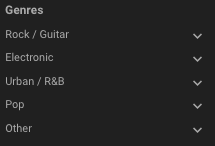 In Conclusion
PlaylistPush seamlessly matches your music to the correct curators. With over 1000 curators we are able to gain results and help thousands of artists build their audience on Spotify.
https://playlistpush.com
SubmitHub is great if you don't have a large budget to promote your music and have time to manually search for the right playlists to submit your music to.
https://www.submithub.com