How Spotify Saved the Pre-Save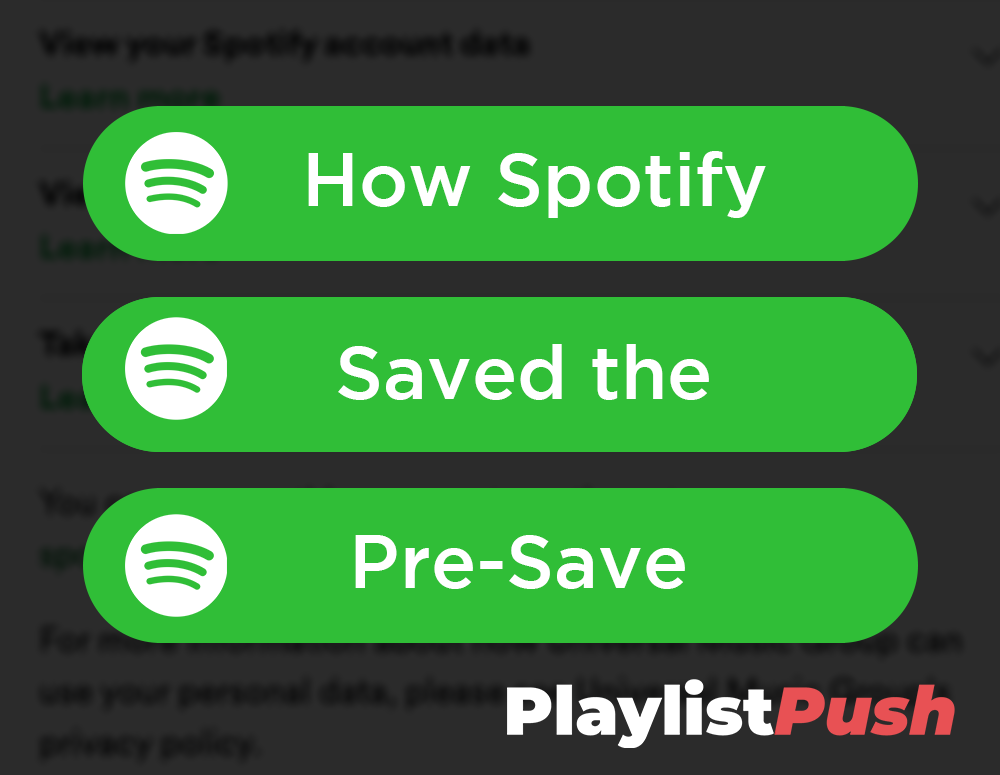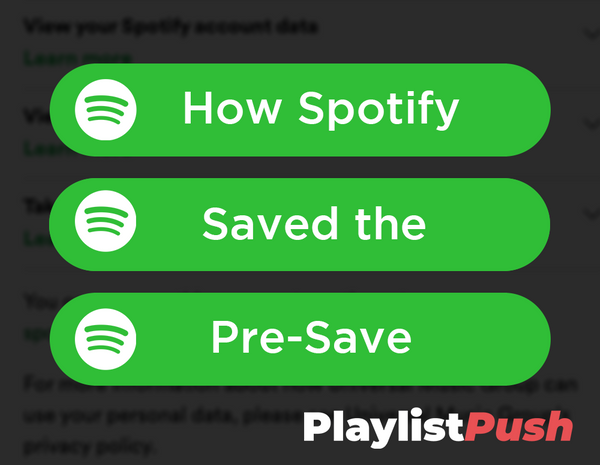 Pre-saves are one of the most common tools for music marketing in the DSP age. Over the past few years, marketers have found innovative ways to utilize pre-save campaigns to maximize reach and engagement for new releases.

On Spotify, however, there is no in-app feature for pre-saving releases. For this reason, labels, distributors and marketing companies have stepped in to offer pre-saves in exchange for connection to your Spotify account.
---
The Problem with Third-Party Pre-Saves
This has been problematic for a few reasons. First, you have to grant these third party organizations permission to make changes to your Spotify account that can include favoriting tracks and following playlists on your behalf.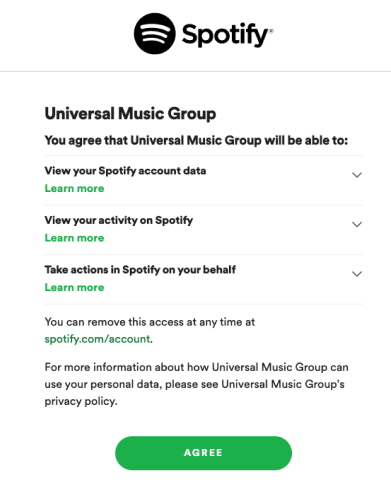 While marketers would likely not abuse their permissions too greatly, the capabilities here can easily dissuade cautious fans from pre-saving.

Additionally, the pre-save requires multiple steps on the user's behalf from start to finish. This is less than ideal because each additional step in the process makes users less likely to convert.

These problems are unfortunate because pre-saves are an otherwise lucrative opportunity to capture more listeners and streams on release day and send favorable engagement data about you and your release to Spotify.
---
Spotify's Native Pre-Save Test Drive
Luckily for us, Spotify has just started testing its own in-app pre-saves.
Around May 4, it was discovered that Florence + The Machine's new album 'Dance Fever' was available for pre-save directly on the Spotify iOS mobile app.
A Spotify spokesperson confirmed that the platform was testing a new native pre-save feature and would continue to work on it with new test in the near future.
In the Spotify mobile app, the album could be seen under a new section called "Upcoming releases." Clicking on the album led to a page that featured a pre-save button, a live countdown timer for the release and a Tracklist Preview (Mike Warner caught this new page in a screen recording uploaded to Youtube Shorts here).
---
Why It Matters
There are three reasons that this is significant and deserves the music industry's attention.
1. Privacy
It looks like we may no longer have to give a third party permission to make changes to our account in order to pre-save a release. If this action is in Spotify's hands then we can better trust that actions will not be taken without our knowledge.
2. Less Steps to Conversion
A native pre-save feature is incredibly convenient and eliminates some of the steps that make the action less likely to complete. Native pre-saves mean that users can both discover that the upcoming release exists and have the opportunity to easily save it for release all at the same time and the same place.
3.  A New Potential Signal to Spotify's Algorithm
We know already that streams, follows and playlist adds are important when a song is first realeased. With Spotify now gaining control of the Pre-Save strategy, this could mean that Pre-Saves might become an additional factor in deciding which tracks to promote via Discover Weekly, Release Radar, Spotify Radio, and other of the platform's native discovery channels.
---
Final Thoughts
Along with the benefits mentioned above, having a Spotify pre-save feature looks like it can be a gamechanger for getting your upcoming releases discovered. Personally, I frequently find myself scanning across a newly-discovered artist's Spotify artist page once I've heard a song or two that I really like, and it would be incredibly easy for me to find out that they have a new release coming up right from the platform itself which I can conveniently pre-save with the click of a button.
If Spotify can improve and scale this function out to more artists, it will be interesting to see the impact it has on streaming and discoverability in the future. As an independent artist, it's more important to stay up to date on all the latest tools that have been added to your disposal, and the Spotify in-app pre-save is sure to be one of them.
---
Looking to Promote your own Music?
Use our Spotify Playlist Promotion or TikTok Music Promotion service.