How Kai Crushed Youtube Music and Became a 5 Star Spotify Curator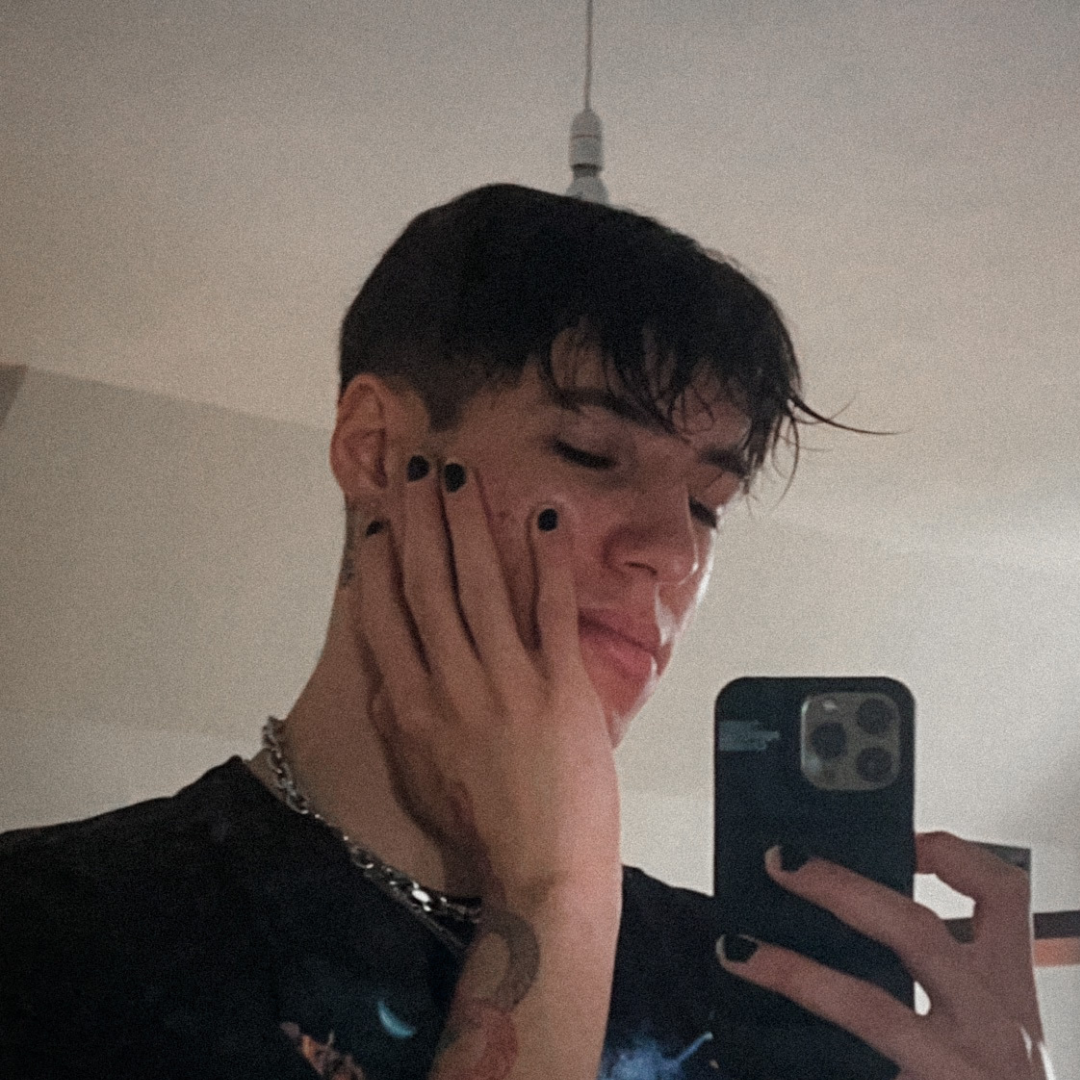 Kai has helped 36 of our artists reach over 600,000 new listeners!
Hometown: Brighton, United Kingdom
Top Genres: slowed & reverb / dance pop
Favorite Artist: xxxtentacion & playboi carti
Favorite Hobby: Thrifting / Fashion
1) How did you get into curating playlists?
I've always had a big influence in music from a young age with my uncle Chad Jackson who is a DMC world champion DJ who helped my find creativity within music & always supported my interest in the industry. I started out creating random songs & noise on daw's like reason & logic as a child which lead me into creating my first youtube channel where i'd learnt how to produce instrumental versions of popular music. Since then over the span of the following 10 years i'd gone from learning production to being a manager of multiple successful artists, creating my own alias, curating music as one of the pioneers in the YouTube music scene & to where I am today. My passion for music stems from my inspiration but also the way it allows myself & others to express ourselves, I believe in music therapy & always helping others so it's allowed me to share something I value a lot for my own health but to also connect hundreds of thousands of people & hopefully help them too.

2) What's the story behind your greatest playlist?
One of my most recent projects on YouTube I began around in 2020 was a now more popular known edit of audio known as "slowed + reverb", i'd seen the impact this had in the community & how so many people connected to it on a more emotional level compared to normal. Unfortunately due to personal reasons I wasn't able to continue this channel on myself & left it in the hands of a friend in 2021 but it had quickly grown to almost 700,000 subscribers in that time. I knew the impact it had in the community & how it helped & I didn't want to  leave that behind so later on curated a playlist on Spotify in the same aspect. By this time a lot of artists were releasing their own edits on their songs & many artists took to making covers of their favourite songs & recreating the same editing style which allowed me to curate & share more music in this style on Spotify.

3) What's your primary method for discovering new music?
I feel like discovering new music can be very difficult now, with most new music being discovered through AI generated playlists or trending music via TikTok it's hard to find emerging artists. As someone who's been in the industry so long I discover a lot of new artists through word of mouth & suggestions from other friends, labels or managers. TikTok has allowed a lot of artists to be discovered but it's certainly difficult for other artists to get heard amongst all this.

4) What makes an artist or song stand out?
As my passion for me is predominantly based around music therapy I want a song to really connect with me. I want to be able to hear the passion & emotion an artist has put into that record & for it to resonate with me when i'm listening. Whether that be within the production, writing or topline I want to be able to feel that passion myself & feel those goosebumps listening to it.

5) How do you decide on your playlist order and length?
It can vary but more recently i've adopted a shorter style playlist length, I used to go by the industry standard of 100 but from a user perspective felt like that would be too long so reduced it to around 60 - 80 songs. I've seen more success since this change & think it's more approachable than a playlist with say 500 songs which could be more daunting & have a lot more music that people aren't actually interested in hearing. I like my playlists to tell more of a story, for example my Summer Songs playlist represents the start, middle & end of a night & can be listened to in order to resemble that narrative.

6) Favorite artist you've discovered on Playlist Push?
Kid Travis for sure, actually being one of my favorite emerging artists for the past few years. I originally discovered his covers on YouTube & continued to discover more of his music through Playlist Push when he started to release his own music. I've actually since worked personally with him & his manager to help more people discovered his music & only wish the best for him in the future!

7) What tips do you have for growing playlists?
It can be as hard for someone to discover your playlist now as it is finding new music with the huge amount of saturation. I believe if you can really connect with someone on an emotional level & almost have a personality behind your playlist you'll succeed much better. Keywords are the biggest part of Spotify SEO so using those big search terms is important but make it unique to you & stand out from the rest of people doing the same thing. Putting your playlist in front of new people is the next step so word of mouth & plugging your playlist on social media through platforms like Instagram, Tiktok, Snapchat & possibly even Twitter is a great way to get that initial leverage, remember to be creative!

8) How has using TikTok impacted your playlist growth?  
I've managed to grow a large audience on TikTok myself the last year & being a musically driven app it's allowed me to put my playlist in front of many people sharing the same taste in music & have curated multiple playlists around the style of audios I use in my own videos.