Five Star Curators - Matt Norcott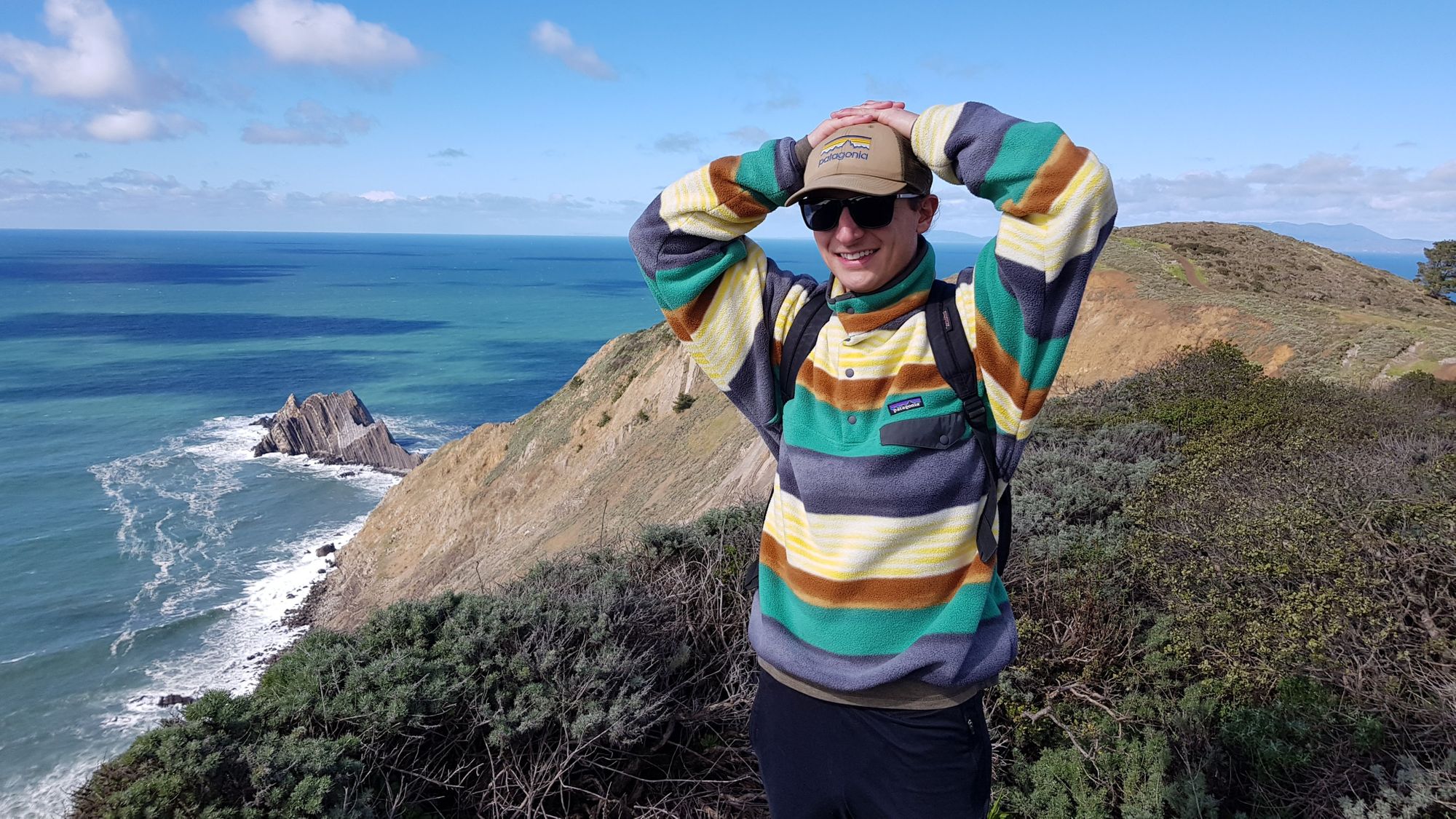 Matt has helped 75 of our artists reach 80,000 new listeners!
Hometown: Auburn, California
Top Genres: Indie Pop/Rock & House Music
Favorite Artist: Ween
Favorite Hobby: Outdoor Activities
How did you get into curating playlists?
I have always been a musician and have regularly listened to almost every single music genre since I was about 16 years old. Today, I am a producer of House music (At Dawn), a label owner (Routine Espresso Recordings), indie artist (Sure Matt Sure) and am in a gigging rock band (Spoon Me Softly) so being current in all these genres is very important to me! Curating playlists for me is simply doing my favorite activity (listening to music) and organizing it in a way I can better listen to it later. When I started curating playlists for services, nothing really changed because I listen to so much variety of music that I can usually find a spot on my lists for music that I enjoy. And helping other artists out really gives me satisfaction because I know what it is like to be in their shoes!
I would like to recommend a game I play with my friends called The Weekly 3 that was my first exposure with making a collaborative playlist. Basically once a week (or as often as you can) you get together with 3 of the best songs you found since you last saw your music friends. Then you each share 1 song at a time completely giving full attention to the music. After each experience, you discuss the song in detail and then switch to the other's song. It's a way to really test your friends' interests because it's one thing to send someone a song but it's another to listen undivided together, especially if its a song you know they might not love but you really want them to. Some of my best and most challenging musical experiences have been found this way so I highly recommend.
What's the story behind your greatest playlist?
My flagship playlist Coffee House [Routine Espresso] was created in conjunction with my record label Routine Espresso Recordings.
Both are based on my love for coffee (Espresso!!!) and I wanted to start a label based on the music I was creating as well. Deep, Lofi, and Jazzy House really spoke to me and I always knew once I started the label that I would need to have a very well curated and always fresh playlist of the genre I make and release for others.
As the playlist has progressed, it was picked up as part of the Island Beats Music network and that was fun to be a part of a group with such a big presence in the community. Lately, the playlist is continuing to grow and I have found it to be the perfect niche of Work Music. People are always telling me they love listening at work to get things done since it's the perfect BPM to keep you going but also subtle enough to concentrate. Everyone works so I am very happy with this! Since I love all my playlists equally, however, I will list them below!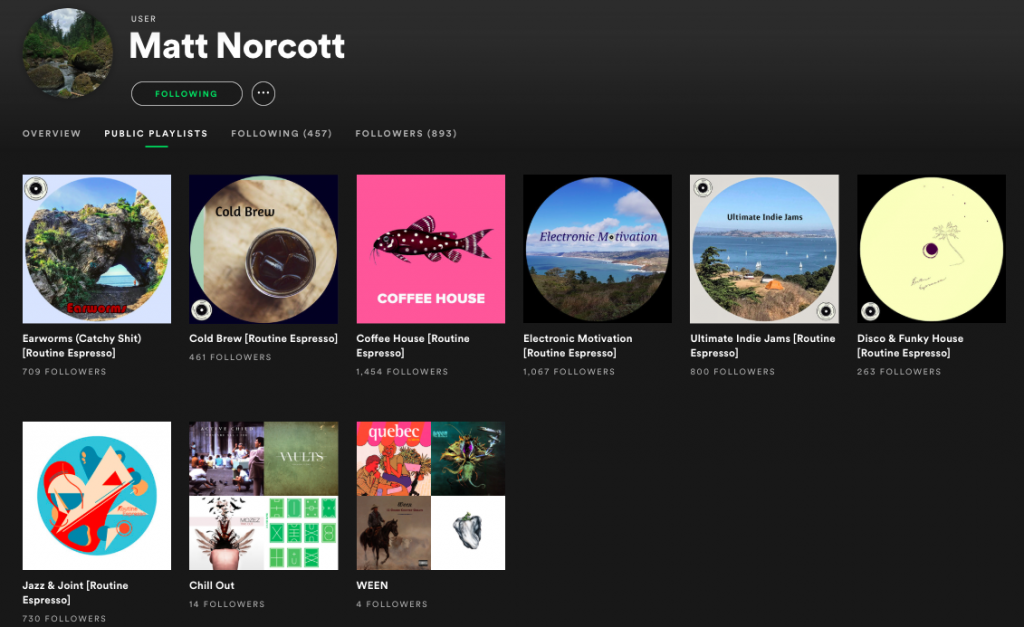 What's your primary method for discovering new music?
Before I started reviewing for Playlist Push and receiving many songs per day, my favorite method of music discovery was the old fashioned way of digging deeper and deeper into related artists and going until I could not dig anymore. It still is my favorite way to find music and I firmly believe "Related Artists" is perhaps only second in power of discovery to playlists.
Now that I receive submissions, I still search manually of course but I am always surprised at the caliber of artists sending me music. There are a few other playlists and curators I listen to on a regular basis, some of which are my fellow friends in the game. Here are some regular playlists I enjoy.
And of course my Discover Weekly and Release Radar! Make sure to follow your favorite artists!!!
What makes an artist or song standout?
When reviewing for Playlist Push, songs that immediately stand out to me are songs with pop undertones.  When listening to lots of songs a day, sometimes your ears need to hear something catchy and I a lot of my favorite songs right now are Indie Pop and Synth Pop songs like Days to Remember by Video Age and pretty much anything by Real Estate.
One genre I see a lot more now is Bedroom Pop and I love getting those submissions, because although some people may not appreciate the aesthetic, I love it and truly know the amount of work that goes into making music like that. If you are sending me electronic music other than Lofi House or Ambient, I like it to be crisp and very well mixed and mastered. In the Electronic game it's got to sound great to succeed with everything available to artists nowadays.
How do you decide playlist order and length?
Most of my playlists I try to keep in the 50-70 song range. The main reason is that I simply like to update with new songs to keep it fresh so that myself and my active listeners stay happy. If I really like a song I will add it to another of my personal playlists for later listening. Some playlists I leave long and just keep adding such as Jazz & Joint but I think of this as more of a greatest hits playlist of my all-time favorite tunes.
What tips do you have for growing playlists?
Reddit is my main tool for promotion. The community there is amazing and if you make a good playlist, it will be noticed. Great way to connect with other curators as well! I post links to my playlists on all my artist accounts and have also wrapped the playlists into my record label so it's all one organic web of music. Some may not like to do it that way but it works for me! One tip is to really give every artist that submits to you the time of day because you never know how you can mutually help each other and eventually become friends! I've met some amazing artists and seeing their careers grow is the ultimate satisfaction for me.
Would you recommend other musicians build playlists to help fund their career?
I use all my music money to fund music projects so yes! I absolutely would recommend other artists to build playlists early. Not only is it a fun way to engage with fans, but it is also something you are likely already doing so might as well. Diversifying yourself in the music business is essential to success, in my opinion.