5 Artists Who Have Sustained Success after going Viral on TikTok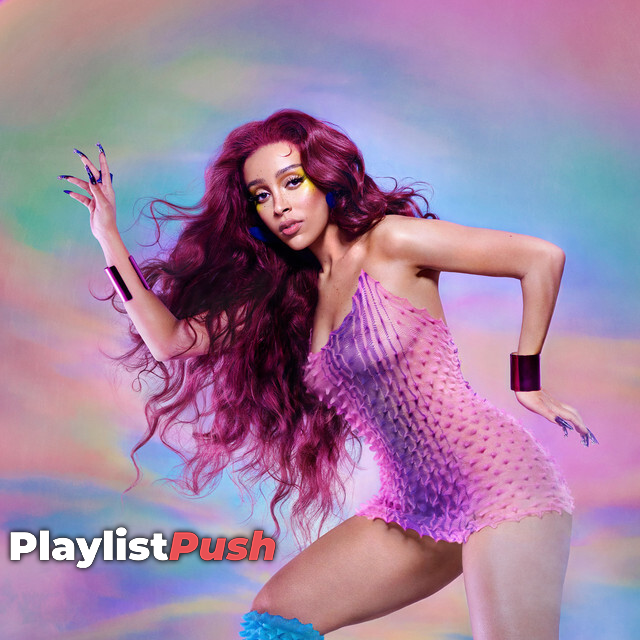 In 2021, there's no doubt in anyone's mind that TikTok has become a dominant force in the music industry. In 2020 alone, over 70 artists that topped the TikTok charts were signed to major labels. That's roughly 10% of all artists that were signed to a label during that year! Some artists fear that going viral on TikTok will at most make their song a one-hit-wonder.
However, this couldn't be further from the truth! Since 2019 we've seen artists rise from obscurity to virality, and sustain their success to the present day. Here are just a few examples of artists who have sustained success after going viral on TikTok.


Lil Nas X - Old Town Road - Country 
Most notably and most memorable is Lil Nas X's "Old Town Road". Released in December 2018 on Soundcloud, "Old Town Road" quickly rose to the top of SoundCloud's country music charts that same year from Nas' effort of sharing the song through memes on both Twitter and Reddit. But it wasn't until TikTok user @NiceMichael turned it into a TikTok trend 2 months later that the song began to take off, and go on to break Billboard records as the longest-running #1 song of all time.
Ritt Momney - Put Your Records On - Indie Pop/Rock
Salt Lake City musician, Jack Rutter started his band Ritt Momney in 2017 at 18 years old. Shortly after, he had a big decision to make. His bandmates were heading off to church missions after graduation and he decided to continue Ritt Momney as a solo project in 2019. A year later, the solo indie project had achieved respective success in the scene, amassing around 200,000 monthly listeners in January of 2020. In April of the same year, he released a cover of Corinne Bailey Rae's 2006 hit "Put Your Records On" which, to his surprise, quickly went viral on TikTok. Since then, more than 1.8 million videos have been created using the audio, he earned his first spot on Billboard's Top 100, and the success of the cover helped boost his 2019 album "Her and All My Friends". Over a year later, Ritt Momney has 400 million streams on the cover, a record deal with Columbia, and a notable 5.3 million monthly listeners.

Cookie Kawaii - Vibe (If I Back It Up) - Dance/Electronic
If you were on TikTok in 2020, you know this song was everywhere. Cookiee Kawaii is a Jersey Club artist from Newark, New Jersey who released her 84-second hit "Vibe" in 2019. A year later the song was heavily circulated on TikTok, often under user-created sound IDs that did not feature the artist's name. As a result, the creator of this hit, with over 1.8 million videos on TikTok, remained relatively unknown for the first half of 2020. It wasn't until the later half of that year, that the TikTok post where she speaks up about being the creator of the song went viral, and she finally received recognition for the song. One year later, the artist has dropped a full-length album, has an average of 1 million monthly listeners on Spotify, and has a brand deal with New Balance.

Arizona Zervas - Roxanne - Rap
In 2019, Rhode Island artist Arizona Zervas was an Independent artist who posted a short black and white clip of him dancing to his new song, "Roxanne" on TikTok. This created a massive snowball effect (common on TikTok)
and 2 years later the song has now amassed over 1.5 million TikTok videos.
Zervas now has over 1.1 billion streams for the track on Spotify and is the 2nd (after Lil Nas X) viral Tiktok artist to be signed to Columbia Records. The artist has since continued releasing singles, all of which have over 10 million streams on Spotify.
Benee - Supaloney - Alt Z / Pop
21-year-old New Zealand artist Benee's song "Supalonely" was a big dance craze in early 2020 amassing nearly 7 million videos on TikTok. TikTok user @zoifishh is the creator of the dance that many of the videos for the song feature. Benee has since released singles and a full-length album that have all done well on Spotify, thanks to her 7 million monthly listeners.
These are just 5 of the many artists seeing success on TikTok. All of these artists started from relative obscurity and ascended the ranks due to the ever-growing force that is TikTok and its effects on the music industry at large.

Looking to Promote your Music on TikTok?
Use our TikTok Sound Promotion and Spotify Playlist Pitching Service.