Introduction
PlaylistPush and Omari MC are two very different services. PlaylistPush is the industry leader in Playlist Promotion featuring over 1,100 highly vetted premium playlists and advanced matching technology. Omari MC is a much smaller service offering very little scale or advanced tech in comparison.
This article is not a slam on any other company, but a deep dive into which platform and service is actually best for your specific goals as a musician.
Playlist Push has promoted music for over 13,600 serious artists in 2020 alone. Playlist Push has had countless strategy calls, emails, and social media messages with a myriad of questions from artists looking to get set on the right path.
Below is a brief overview of everything you need to know before using PlaylistPush or Omari MC.
---
Campaign Setup
With Playlist Push you start by applying for a campaign here: https://app.playlistpush.com/apply/artist, if your song is approved we will reach out with an approval email. From there you will be able to focus on targeting your music only to playlists we think you fit best with. As you can see below we show you the playlists your song is going to before you pay us unlike Omari. Choose your release date and from there you're updated in real time on our platform where you can view placements, thank curators for playlist adds and favorite curators for future campaigns. Since you are only being added to playlists the curators like this boosts the Spotify algorithm. To date Playlist Push has helped artists build positive listener date and land on larger official Spotify playlists. Over 268,000 organic placements have happened on the Playlist Push platform.

On OmariMC you upload your music to a payment form and they send you a link to playlists he (or someone) force added your music to. He then sends you a link to SpotOnTrack.com. SpotOnTrack is completely separate company, you will need to sign up there to access data.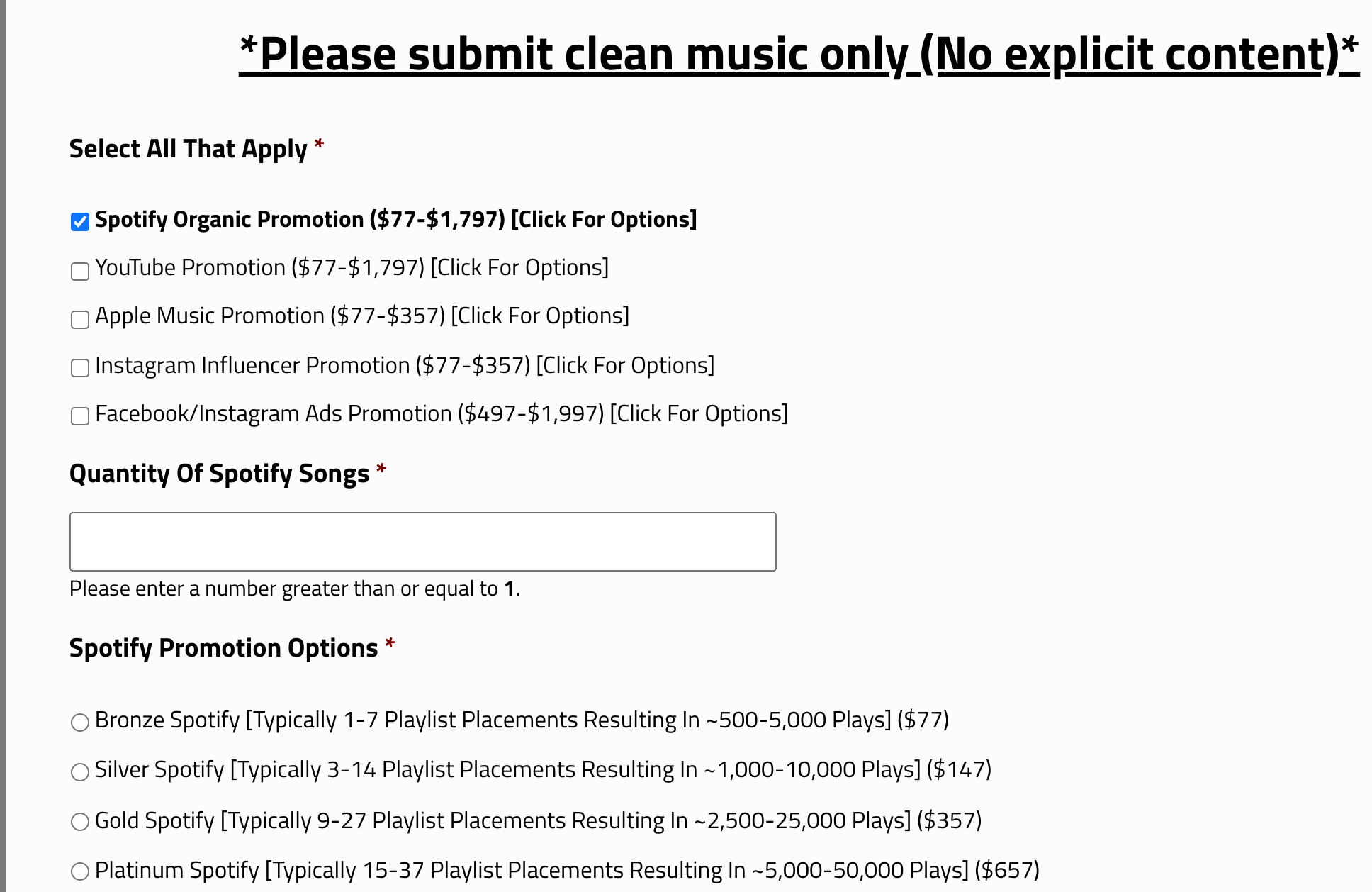 Content Moderation
Playlist Push supports all artists regardless of a few swear words or not.
---
Omari MC does not allow music that has explicit lyrics.
Transparency
At Playlist Push we believe in being as transparent as possible. When you run a campaign you'll see detailed reviews from our tightly vetted curators. We display which playlists you are being pitched to so you know exactly where your music is going. When it comes to triggering the Spotify Algorithm and growing an organic fanbase this is crucial.
---
Omari MC provides you with little information on who is receiving your music and why. He simply force adds your song (regardless of genre) to random playlists that somehow drive streams for a short period of time.
Customer Service
Playlist Push takes customer service very seriously. When someone not only trusts us with their art but their hard earned money we do everything possible to make sure you are happy. We also provide you plenty of information on our service and let you decide what is best for you. We have a live chat service where we can quickly look up your campaign details.
---
Omari MC is known to not have any type of refund policy and has been known to be combative with unhappy customers. It is nearly impossible to reach anyone at the company unless you relentlessly message them on social media.
Playlists
Playlist Push has a vast network of mainstreams and niche playlists. With over 3,350 qualified playlists in our network its easy to see why we are most trusted among indie artists. We do not allow playlists that are the following:
-Have year related or decade related titles and music. (It does nothing for your career to be added to "Top Hits 2012."
-Are based on movie soundtracks. For you to get added to the "Avengers" soundtrack also does nothing longterm for your career. Most people listening to this list are looking for certain songs from a movie and will routinely skip your song. This destroys your discoverability and the Spotify Algorithm.
---
Omari MC doesn't seem to have any vetting process. From what we have seen and heard from other artists you will get your song added to random playlists that have very little to do with your genre. This destroys the Spotify algorithm and ruins any chance for Spotify to index your song into editorial playlists.
Omari Customer:"The hip hop track that I had promoted with Omari is dark and gritty (both production and lyricism), so to have it placed in "Chill Music 2020" had me scratching my head."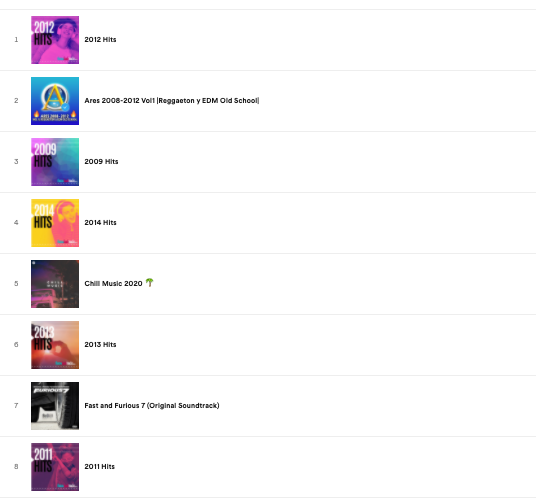 Other Reviews
List of reviews for Playlist Push on YouTube, check them out and decide for yourself:
Apply for a campaign with Playlist Push:
CLICK HERE — — →https://app.playlistpush.com/apply/artist
Omari MC Spotify Reviews
Other OmariMC Reviews:
Conclusion
PlaylistPush seamlessly matches your music to the correct curators. With over 1,000 curators we are able to gain results and help thousands of artists build their audience on Spotify.
Omari MC is good if you don't have explicit lyrics in your music. If you are looking for a finite number of plays and virtually nothing organic it could be a good fit for your music for those with limited budgets.