How to grow your Spotify Playlist followers
Here are a couple of ways to get more Spotify playlist followers organically
Understand Your Listeners' Wants and Needs
Even if your main forte is song creation, Spotify playlists give you the opportunity to think entrepreneurially about your target audience. You're entering a zone in which the better you promote your art, the more success you'll see. Therefore, you must put yourself in your fans' shoes and think about their main desires and interests. First, define your target audience. Who are they? If you think they'll like your music, what else will they like? What other genres do you like, even though you don't make that type of music?
Only after thinking through the interest patterns of your fans can you start to actually reach them.
Check our this YouTube Video below for more growth tips!
Take Advantage of Social Platforms
If you want a famous Spotify playlist, you need to leverage social networks. Everyone's spending time on social media, so that's where you should be, too. Create a professional page with a professional brand name and design. Post relevant content and give value to your target audience. Grow your page's followers, and begin promoting your Spotify playlists.
Post Your Playlist on Reddit
In case you didn't know, there's a special subreddit called "Spotify Playlists" which regularly hosts competitions in which the best playlists are prized. All you have to do is link to your playlist in the "Spotify Playlists" subreddit. Then, organic traffic will start flowing immediately because Reddit is a high-ranking authority in search engines, and the website's user engagement can make any post go viral within hours. Scale by adding more playlists!
Use the "Playlist Exchange" Feature
Spotify has a special forum in which you can post your playlists followed by a brief description of your genre, your mission, and your target audience. Make certain that you don't forget to tag related genres and keywords, as this helps expand the reach of your forum post.
Get in Touch with Other Playlist-Makers
One of the best ways to grow your playlist's popularity is to build a network with the music creators in your extended community. Find out who your fans also listen to, take note of which bands and artists you play shows with, or other bands and artists that share your label, and get in touch. This will open up avenues to cross-promote each others' work and offer your fans something they might also like since it's coming from a related artist community.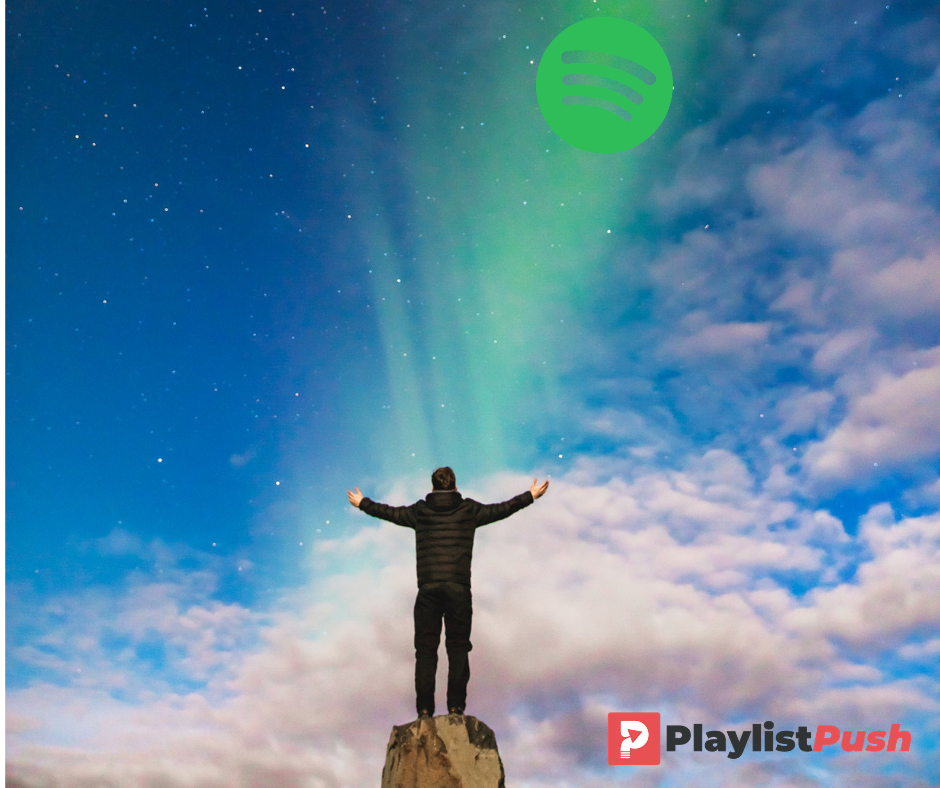 In a similar vein, using influencers who even aren't musicians themselves can help extend your reach. Find out who your fanbase follows, and reach out to those people with a polite ask to share your playlist on their social channels, perhaps in exchange for writing a track for them for free or sending them band merchandise. Again, it's all about cross-promotion and growing your audience through shared extensions.
Stay Consistent, and Keep Creating Content
Finally, it's important to note that becoming a successful Spotify tastemaker takes more than just luck or talent. In order to win this game, you must stay consistent, develop your brand, and use mood to your advantage. Your actions should follow a strategic roadmap, but the specifics of which are up to you! Keep creating content, keep satisfying your audience, and try to keep on a schedule.
Lastly: Don't use (paid) services that promise they can bring you "genuine, authentic or real followers" because we haven't seen any service out there that can actually provide that.