TikTok Streaming Royalties for Artists | Everything You Need to Know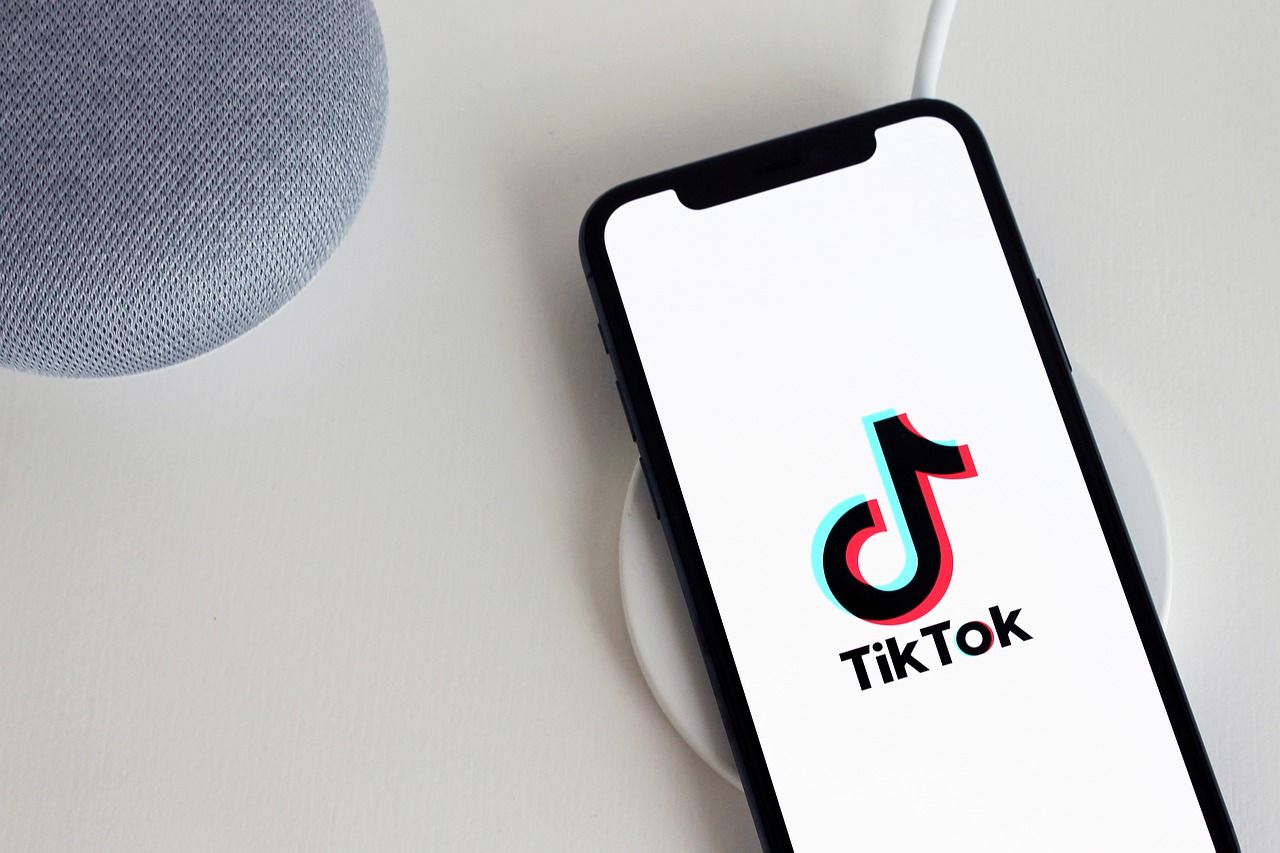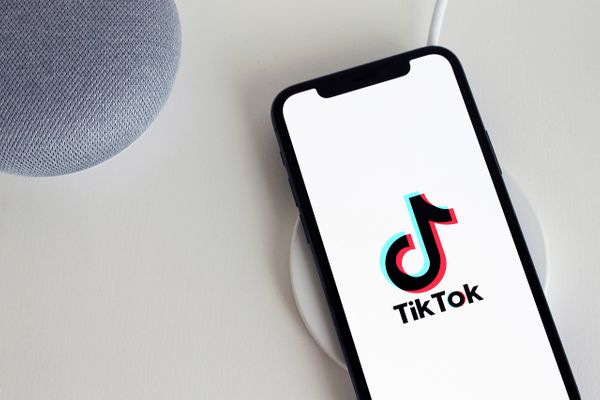 Spotify, Apple Music, and Tidal pay royalties to artists, and now TikTok does too.
Most labels and distributors have recently agreed to licensing deals with the app to compensate artists for streams on TikTok. While the payments per stream are small, it's an added bonus for an app that has already proven to be the most effective tool for marketing to young people, worldwide.
This article aims to answer all of your questions about how TikTok royalties work and how to maximize your revenue from the app.
Update: Tunecore has clarified with their users that their TikTok royalties are being paid per video creation, not streams. This may vary between distributors as each have different agreements in place. We will continue to update this article as we learn more.
---
Does Tiktok pay royalties to artists?
Yes. TikTok now pays royalties. After years of allowing billions of streams without paying artists a dime, the app now has licensing deals in place with most music distributors and labels.
How do TikTok royalties work?
The  royalty funds come from TikTok's revenue. Your distributor will collect your royalties on your behalf, then pay them to you. Each distributor and label has their own deal in place with TikTok that determines how much of the revenue will be paid to their artists for each use in the app.

The quote below from TuneCore provides further detail in how this works. Each distributor will have a different "blanket agreement" with TikTok, however you can expect the basic model TuneCore shares here is the same for your distributor.
"When a subscriber creates new content using your music, you get paid a proportionate share of TikTok's subscription revenue per month calculated on terms set out in TuneCore's blanket agreement with the store. Payments will fluctuate each month, depending on the amount of subscription revenue generated and how often your music was used in unique video instances."
- TuneCore.com
Whether your with TuneCore, CD Baby, Distrokid, Amuse, or another company you can  check your distributor's website or reach out their support team to learn more about the details of their arrangement with TikTok.
How much does TikTok pay?

The exact amount will vary by distributor, and as noted in the quote above, it will fluctuate month to month. In 2020, it's safe to say that the will be very small. Since TikTok videos are usually 15 seconds long, you can expect that the payments are significantly less than a Spotify stream. However, don't let this get you down, or think this is a reason not to invest in TikTok promotion - explained below.
Note: if you've been getting TikTok Royalties from your distributor, we'd love to hear from you and help build a TikTok Royalties Calculator for everyone.
When will you receive TikTok payments from my distributor?
TikTok reports revenue on a quarterly basis to the distributors, so you can expect to receive royalty reporting and payments after each quarterly report has been received and processed by your distributor. This of course means you will have to wait a few months to see how those TikTok views are translating to royalties...but be patient. They will come.
Will you receive royalties if you upload your songs directly to TikTok?
Negative. To collect royalties the video must use the TikTok snippet of your song that was delivered to the app by your distributor.
---
So why should you bother to promote on TikTok if royalties are small?

You have an enormous amount to gain from the promotional power of TikTok. The impact on Spotify streams and fanbase growth is undeniable. At the highest level, we've seen viral TikToks turn into chart-topping singles, instant fame, and even lucrative record deals. For now, the royalties should be viewed as an added bonus.
Remember, musicians and major labels had been focusing on TikTok promotion for several years before these licensing deal were in place. Labels continue to invest an incredible amount of capital into TikTok promotion because there is no better way to market to young people right now.
Since the videos are much more likely to go viral than a Spotify song, racking up millions of TikTok streams is possible for anyone.
Remember, these initial deals with TikTok are just a starting point and may increase overtime as distributors renegotiate and TikTok's subscription revenue grows.
For example...let's look at a recent TikTok success story
As of today, Surf Mesa's song "ily (i love you baby)" has over 86,000,000 Spotify streams. His next most popular song "Taken Away" has less than 600,000.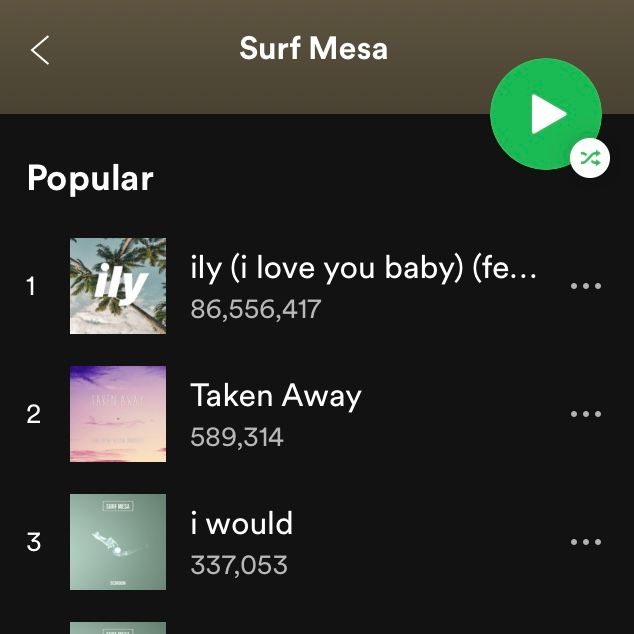 What made "ily (i love you baby)" a hit? TikTok. Over 619,000 TikTokers have made videos with the song generating billions of video views. It's simple. People will fall in love with a song they hear on TikTok, then search for it on Spotify. As you can see, the results can be monumental.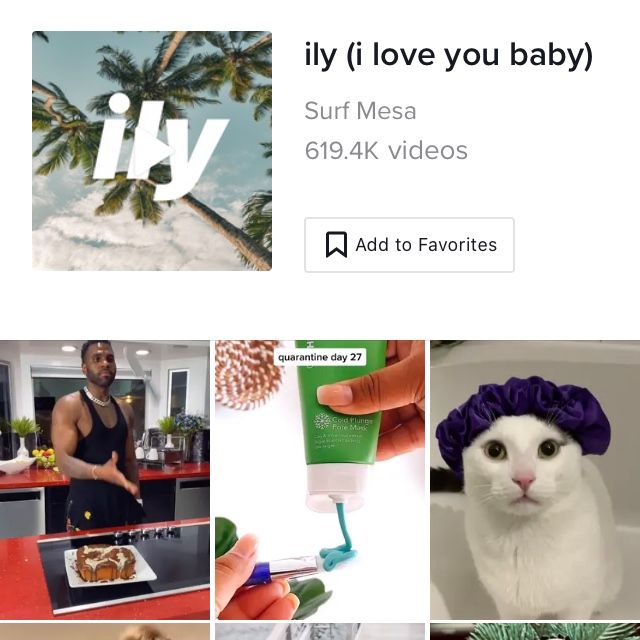 ---
Now that you're up to speed on royalties, it's time to get moving on your promotional strategy.
The first step is getting your music in TikTok. We recommend getting all of your songs on there. You want to give the app's 800 million users the ability to make videos with your entire catalog.
Looking to Promote your Music on TikTok?
Use our TikTok Music Promotion and Spotify Playlists Pitching Service.
Related Posts: